Review all the billing information directly from your account: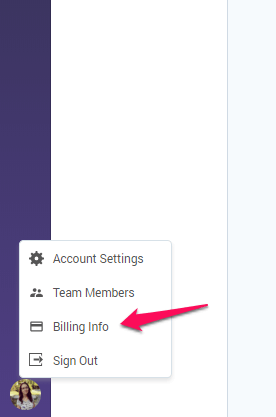 1. Your Subscription
Here you'll see basic information regarding the plan you are on and the next billing date.

For a quick management of your billing information, you have the possibility to update that info or request a new plan. Go to Account Settings > Your Subscription to update payment info or change your plan.

2. Subscription Details
Before changing the plan, review your actual plan limitations. See exactly what you have at the moment by going to your Subscription Details.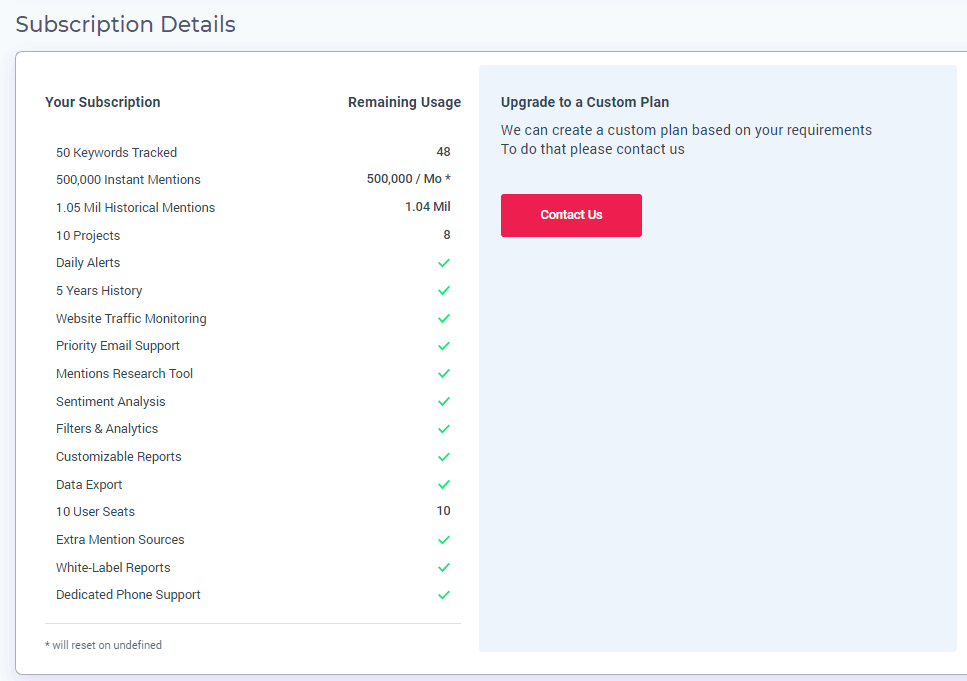 In case your account plan doesn't suit you and neither are the other plans available on your Pricing Page, sent a request. We can create a custom plan based on your requirements.

3. Your Invoices
Right in the Billing Information area, you can also find all the invoices for your payments. Find details about:
the issued date;
the availability period of each subscription;
the payment method used;
the amount.
the link for the invoice for an easy download.