Alina Ceușan
Alina Ceușan is a fashion and lifestyle blogger known for her influential online presence.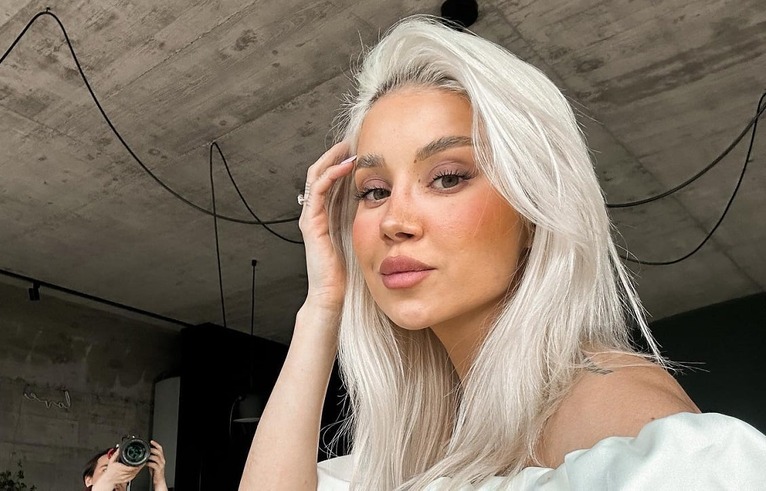 Full name: Alina Ceușan (Tișa)

Birthday: June 1, 1992

Birthplace: Târgu-Mureș, Romania - Europe

Nationality: Romanian

Occupation: Influencer, vlogger, social media personality.

Alina Ceusan has made a name for herself in the fashion world through her blog, where she shares her unique style and fashion insights. Her blog has gained a significant following, making her a prominent figure in the Romanian fashion scene.
Several years ago, she became famous on social media after starting a blog that was more of a college assignment. She graduated from the Faculty of Communication and Public Relations in Cluj-Napoca.

* Personal life
Alina Ceușan is married to Raul Tișa, a successful hairstylist who has his own salon in Cluj. The two have been together for over ten years and married in 2019 in Cluj. Together they have a son, born on September 15, 2020.

* Global Influence
While rooted in Romania, Alina's influence extends beyond national borders. She has collaborated with international brands and has a global audience that looks to her for fashion inspiration.
* Passion for Travel
Alina's blog showcases her fashion sense and highlights her love for travel. She often shares her adventures and experiences from different parts of the world, adding a travel flair to her content.

* Entrepreneurial Spirit Beyond blogging, Alina Ceusan has ventured into entrepreneurship. She has collaborated with and launched her own fashion and lifestyle products, showcasing her versatility and business acumen.

* Awards
She received several awards for her activity:
2017 - Best Fashion Blog at Elle Style Awards
2016 - Best Fashion Blog at Elle Blogging Awards
2016 - Digital Divas – 1st prize at SPECIAL PROJECTS BY BLOGGERS
2016 - Digital Divas – 1st prize at BEST USE OF PHOTOGRAPHY IN BLOGGING
2017 - Best Fashion Blog at ELLE Blogging Awards
2017 - Best Lifestyle Influencer on Social Media at ELLE Blogging Awards
2017 - Digital Divas – 1st place for Best Facebook Page in Fashion & Beauty (Blogging)
2017 -Digital Divas – 2nd place for Best Instagram Account in Fashion & Beauty (Blogging)
Digital Divas – 1st place for Best Fashion Blogs
People's Choice Awards at Digital Divas (4 years)
Social media profiles:

External Links: