Carmen Grebenișan
Carmen Grebenişan is a famous influencer from Romania with a huge community on Instagram.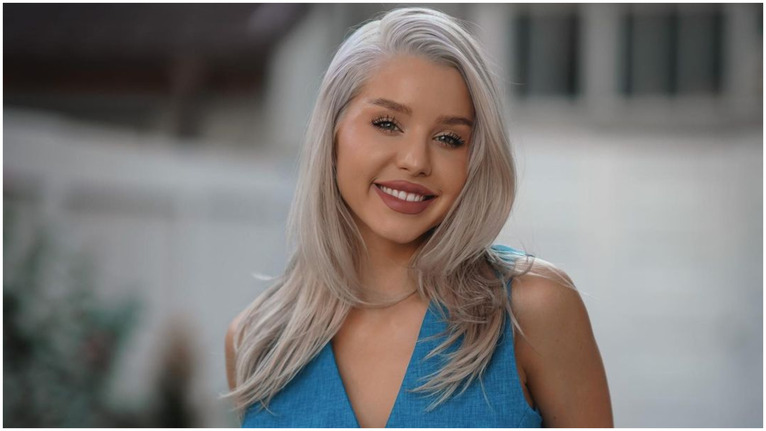 Full name: Carmen Grebenișan

Birthday: July 21, 1992

Birthplace: Târgu-Mureș, Romania - Europe

Nationality: Romanian

Occupation: Influencer, Internet personality, Social media personality.
Carmen Grebenișan, a prominent Romanian content creator, has garnered significant recognition in the online sphere, particularly on Instagram, boasting a sizable community of followers eager to stay updated on her activities.
Raised by her grandparents due to her parents' move to England, Carmen shared her journey of independence, having been single since the age of 12. Despite the physical distance, her parents expressed pride in her accomplishments, allowing her the freedom to shape her identity.
She is good friends with Alina Ceuşan, with whom she grew both as a person and as an influencer, and they even went on the Asia Express together. Carmen Grebenișan relocated to Cluj, forming a deep bond with Alina Ceușan, her best friend. She studied at Babeș-Bolyai University in Cluj.
Carmen changed significantly by moving from Cluj to Bucharest with her now-husband, Alex Militaru. They celebrated their wedding with a unique military-themed ceremony at a restaurant owned by her friend Alina Ceușan.

Apart from her online presence, Carmen, in collaboration with Alina Ceușan, runs a successful online swimwear store, expanding into tracksuit collections.

In 2023, Carmen accepted the challenge of participating in Survivor Romania, sacrificing her wedding plans for the adventure in the Dominican Republic. She was determined to prove herself and reached the Final of Survivor Romania 2023 alongside Andrei Krisan and Dan Ursa.
Carmen's reality show journey extends beyond Survivor, including participation in Asia Express and Dancing on Ice on Antena 1. Her dedication and progress on Dancing on Ice were highlighted, with Lilian Brânzari as her skating partner. Carmen's ability to tackle challenges both in and out of the online world has solidified her status as a multifaceted and resilient influencer.

Social media profiles:
External Links:
https://www.wowbiz.ro/cine-este-carmen-grebenisan-biografie-varsta-studii-cariera-sot-vezi-cu-cine-este-casatorita-frumoasa-influencerita-20280595