APOKI
APOKI, is South Korea's most talked-about virtual artist.
She is a virtual entertainer, singer, and dancer.
APOKI identifies as a rabbit drawing a map for future virtual influencers.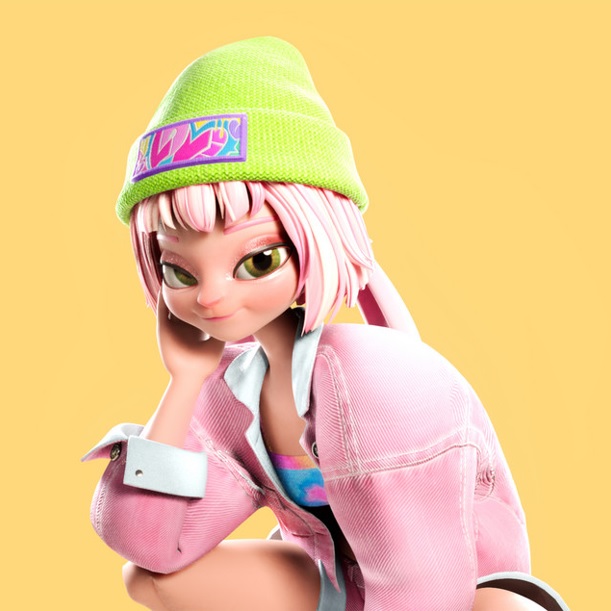 First Appearance:
22nd April 2019
Seoul, Korea

Genres:
K-pop

Occupation(s):
Virtual artist, virtual influencer

Years active:
2019–present

Social media accounts [1] [2] [3]

Her first cover song was Kehlani - Honey, uploaded on Youtube on the 22nd of April 2019.
Some people compare Apoki with Lola Bunny. Although both of them are cute bunnies, Apoki definitely wins the race with her amazing voice, catchy songs, k-pop dance moves, and fabulous outfits.
She has two backup dancers: the green-haired bunny named OVA (오바) and the purple hair bunned called DOSE (도쥬). Mixing their names resulting in the English word "overdose."
Apoki currently has around 295K Youtube subscribers and 2.4M followers on TikTok.
Little is known about the real identity of Apoki. However, a thread found on Reddit suggests that Apoki is an in-house project of Afun-interactive, a 3D graphics/virtual reality company.
Allegedly Afun-interactive also created VV Entertainment, the digital celebrity management company.
Comments on the Reddit thread about Apoki indicate that there could be a lead taken from the Youtube comments on her videos. In addition, it seems that some users could identify Apoki's voice with U Sung-eun, a Korean singer, a former runner-up on The Voice of Korea show, back in 2012.
Until Apoki decides to reveal more about herself, she gave a digital interview where she discusses her life and career.
She also had multiple live streams on Youtube to promote her new singles "Get it out" and "Coming back".