Adam Schefter
Adam Schefter is a prominent American sports reporter and analyst who is best known for his work covering the National Football League (NFL).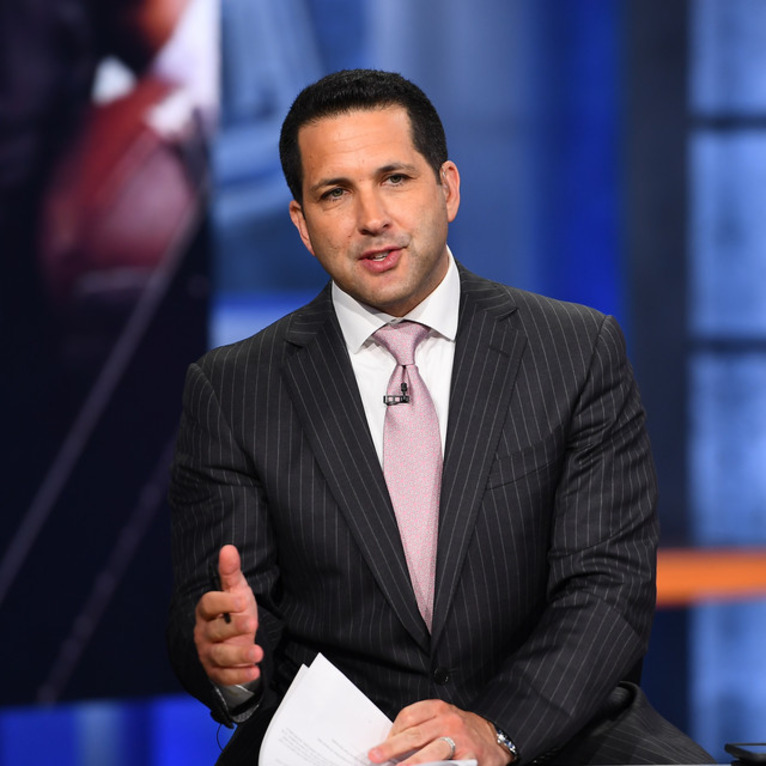 Full name: Adam Schefter

Birthdate: December 21, 1966

Birthplace: Valley Stream, New York - United States

Nationality: American

Occupation: American sports reporter and analyst

Adam Schefter attended the University of Michigan and graduated in 1989.
He began his activity in sports journalism in the early 90s. He worked for several newspapers, including the Denver Post and the Rocky Mountain News, where he covered the Denver Broncos and the NFLv. He gained recognition for his in-depth reporting and insightful analysis of NFL-related news.
In 2009, Adam Schefter joined ESPN, one of the largest sports networks in the United States. He became prominent on ESPN's various NFL programs, including "NFL Live" and Sunday NFL Countdown, Schefter is known for breaking major NFL news stories and providing expert analysis on player trades, free agency signings, and other league developments.
Schefter is active on social media platforms like Twitter, where he frequently shares breaking news and updates related to the NFL and other sports. He has a large following on Twitter, making him a trusted source for sports news.
He also hosts a podcast called The Adam Schefter Podcast where he interviews various NFL personalities and discusses the latest developments in the league.
Adam Schefter is an author
In addition to his work in television and print journalism, Adam Schefter has authored several books, including The Man I Never Met, a memoir that delves into his personal life, including the impact of the September 11, 2001 terrorist attacks on him and his family.

Schefter is often referred to as an NFL insider due to his extensive network of sources within the league. His ability to break news quickly and accurately has made him one of the most respected journalists in the field of sports reporting.
Adam Schefter's career has been marked by his dedication to covering the NFL and delivering news to sports fans in a timely and informative manner. He is a well-respected figure in sports journalism and has played a significant role in shaping how fans report and consume NFL news.

Social media profiles:

External links:
https://www.allamericanspeakers.com/celebritytalentbios/Adam+Schefter