Aida Domenech
Aida Doménech (also known as Dulceida) is considered a pioneer in her field, as she was there - at the perfect time and place - when social media platforms started to explode.
In other words, she was one of the first bloggers in Spain when YouTube and Instagram started to be used for advertising.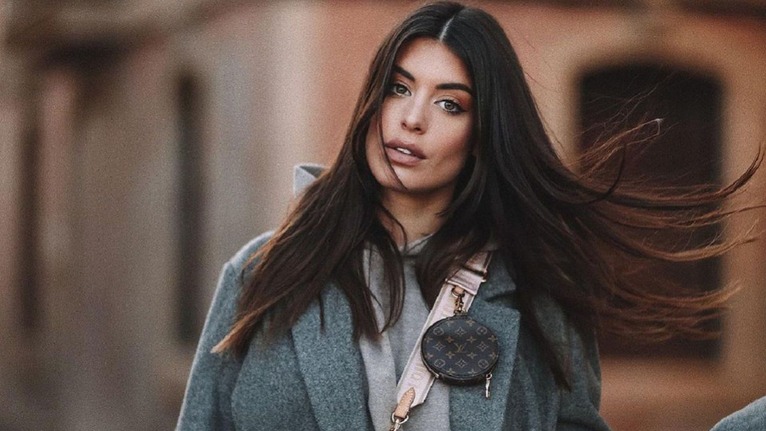 Full name: Aida Domenech Pascual

Birthday: October 23, 1989

Birthplace: Badalona, Barcelona - Spain

Nationality: Spanish

Occupation: Spanish blogger, YouTuber, influencer, and businesswoman.

Aida Doménech started her blogger/influencer career in 2009 when she opened her fashion blog - Dulceida, as a hobby. On her social platforms, she gathered thousands of followers through her excellent style and photos, whom she calls her family. She is widely appreciated for her ability to seize the moment.
She is known for the movie Under the Same Roof. In addition, there is a documentary about her (Prime Video) - Dulceida: a new beginning.
As time went by, her blogs acquired great relevance, and thanks to her following on YouTube (and later on Instagram), she gained much more fame. Throughout her career, she was involved in many projects and participated in different events, and she was the protagonist of her clothing brand and many advertising campaigns.

In 2016, Dulceida participated in Quiero Ser a fashion program on the Divinity channel. Sara Carbonero presented the show. Dulceida, Madame de Rosa, and Cristo Báñez were in charge of advising and guiding six aspirants to become fashion influencers.

She also made a cameo in the well-known series Paquita Salas. Her brother, Alex Doménech, is also passionate about fashion and art, being also an actor and photographer. Aida Domenech has written a book - Dulceida - Style guide. The book is very visual and full of photographs. She describes and talks about her different looks and outfits and tells the reader about the evolution she experienced throughout the first years of her career.
She has been on the cover of some of Spain's most influential fashion magazines, such as he issue of the Cosmopolitan magazine to commemorate Pride Day, as she has always stood out as a defender of the LGTBIQ+ collective.
Aida Doménech has a business with her mother, Anna Pascual. Inmanagement is specialized in representing influencers (like Daniel Illescas or Laura Matamoros). Aida Doménech was the first influencer to hold an event dedicated to fashion, Dulceweekend, organized with prestigious brands.

Social media profiles:

External Links: