Alexia Eram
Alexia Eram is a content creator, vlogger, and social media personality.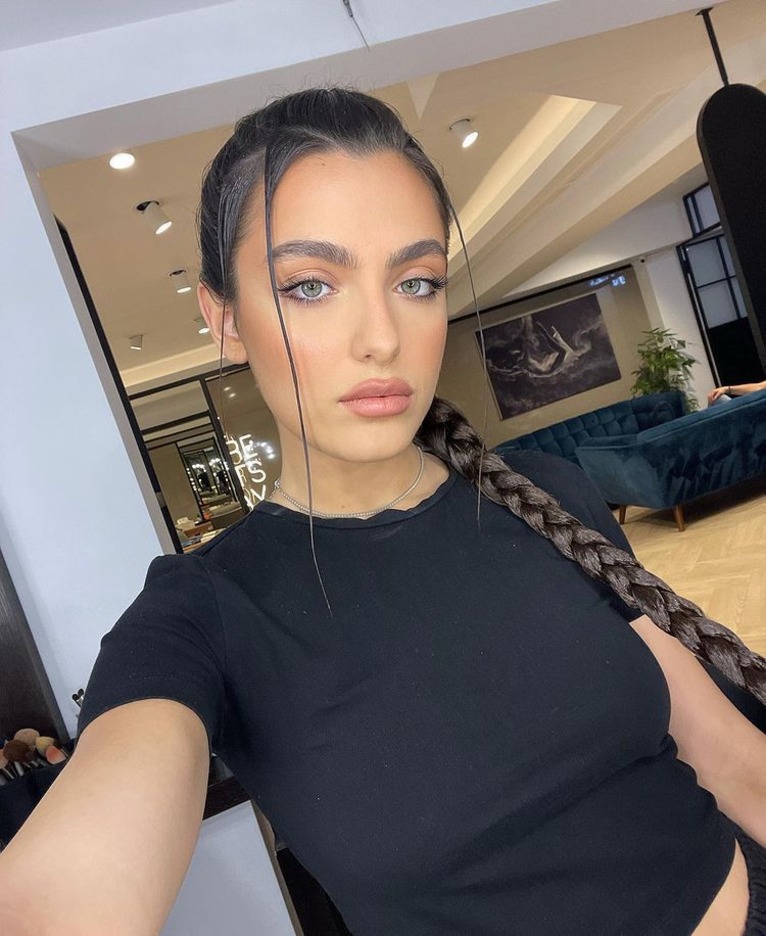 Full name: Alexia Ioana Eram

Birthday: August 31, 2000

Birthplace: Bucharest, Romania - Europe

Nationality: Romanian

Occupation: Content creator, vlogger, social media personality.

Even though she comes from a wealthy family, Alexia Eram earns her living on her own.
She is the daughter of Andrea Esca, one of Romania's most popular and beloved TV presenters. At the age of 23, Alexia became an influencer and now enjoys fame, followed by thousands of Internet users on social networks.

Education
Lycée Français Anna de Noaillesa
University for the Creative Arts
Alexia Eram studied at the Faculty in London but decided to return to the country to take care of her career. Andrea Esca's daughter attended the University of the Creative Arts, where she obtained a bachelor's degree with a specialization in Marketing, Advertising, and Public Relations in the field of fashion. Alexia Eram is passionate about clothes, which is why she decided to study fashion.

Personal life/relationship status
Alexia Eram and Mario Fresh have been in a relationship for more than 7 years. The two have been together since they were little, which is why the love between them is very strong.
Since they have been dating for so long, fans have been wondering if they are going to get married.
The two hear this question very often, which is why they want to clarify the situation and explain that they are still too young to take such an important step in their lives.
Lately (2023), Alexia Eram accepted the challenge to participate in America Express with her brother, Aris, and the two are part of the most important project in their lives.
Social media profiles:

External Links:
https://www.paginademedia.ro/stiri-media/cine-sunt-alexia-aris-eram-america-express-21354837