Amber Naslund
Amber Naslund is a business strategist, author, and principal content consultant at LinkedIn.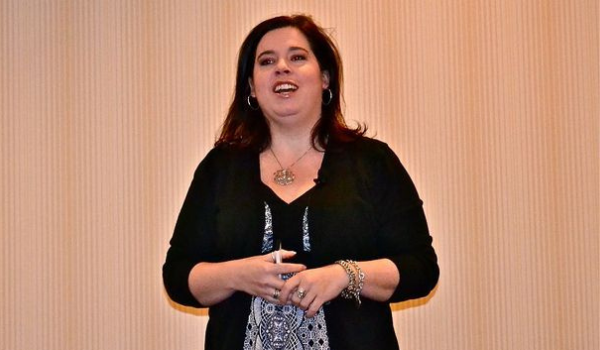 Full name:
Amber Naslund

Occupation(s):
Business strategist, Digital marketing expert, Author

Years active:
1999–present

Social media accounts
Amber has a 20+ year career in B2B marketing and has a vast career in almost every facet of digital marketing. She worked with brands like McDonald's, Dell, Walmart, and IBM, offering in-depth knowledge of how content marketing and social media marketing is key to corporate communications.

Naslund is the co-author of the best-selling book "The Now Revolution: 7 Shifts to Make Your Business Faster, Smarter and More Social".
As a content consultant at LinkedIn Amber teaches contracting brands how to elevate their online marketing strategy.

In her long career as a business strategist, Amber supports the importance of emotion in B2B marketing and tries to help companies be more humane when connecting with their customers.
In Amber's words: "Business is not just a left-brain endeavor. There is an emotional side that we need to appeal to".
Amber's LinkedIn newsletter "The B2B content lab", Amber states that content doesn't have to be boring and that genuine content is more relevant than the brand's purpose.
The newsletter currently has over 10.000 subscribers.
In terms of brand building, Naslund is a big supporter of social business focused on emotional, conversational, and customer experience rooted actions.
Reference: