Ami Ventures INC
Ami Ventures INC is an American company located in the United States and part of the Sporting Goods Stores Industry.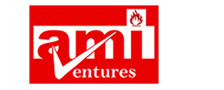 Ami is a part of a corporate family and has three employees across all of the locations.
The company was founded in 2009 and is located in Richmond.
The corporation has been on the market for ten years and is still going. They are claiming that they are providing high standards products for their customers with a service 24/7.
The shipping is coming from the US, and the delivery might take longer in some countries (2-5 weeks).

Ami Ventures is sold in Walmart, and the rate point is 1.0 out of 5. They have been sold in Walmart since 2016.