Bill Cipher
Bill Cipher is a fictional character in the American mystery-comedy animated television series Gravity Falls, portrayed by producer Alex Hirsch.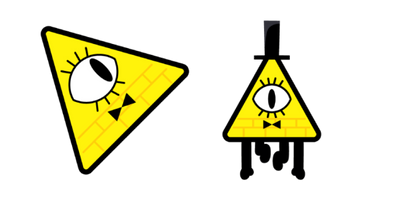 First Appearance: July 12, 2013, Disney Channel

Seasons: 2

Bill Cipher is the main antagonist of Gravity Falls.

The character is an ancient dream-demon from another dimension who has no physical form in this reality.
The demon battles throughout the seasons with characters Dipper, Mabel, Grunkle Stan, and the Pines brother.
Bill Cipher's real name is unknown and it is said to evaporate the one who hears it with an expression of horror and ecstasy.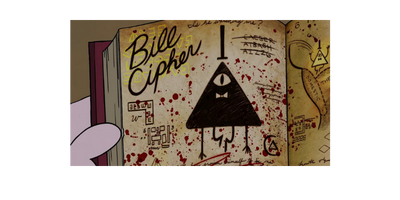 At the beginning of the show, Bill can only access the mindscape (the physical landscape of a person's mind).
In Weirdmageddon Part 1 the dream demon manages to incarnate in physical form and emprisons Mabel Pines in a bubble, turning the townsman into stone.
Dipper Pines tries to summon Bill back into his dimension but with no luck.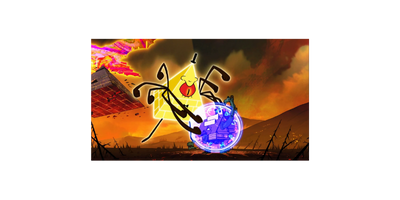 During the season finale "Weirdmageddon 3: Take Back The Falls", Bill has to battle the Shacktron - a giant robot created from scarps and the mystery shack's main body.
Shacktron was created by Old Man Mcgucket with Dipper's and Mable's help.
After the demon is lured into Stanford Pines's mindscape while how twin brother Ford Pines uses a memory gun to erase Stan's memory with Bill inside it.
Ultimately, Bill is punched into non-existence by Grunkle Stan.
All that remains from the character is his petrified physical form in the 3rd dimension.
After the show ended, Alex Hirsch created the alternate-reality international scavenger-hunt game: Cipher Hunt. The game began in Saint Petersburg, Russia, and ended in a forest in Reedsport, Oregon.
The goal was to find the real-life statue of Bill Cipher.
Reference: https://gravityfalls.fandom.com/