Blog Examples
9 Blog Examples to Inspire your Online Business:

Gary Vaynerchuk (Social Media Blog)
Getrichslowly (finance blog)
Scary mommy (mom blog)
Dumbbells & Dragons (health and fitness blog)
Nutriciously (food blog)
Cassandra Lavalle (interior design blog)
Lifehack (personal development blog)
The Planet D (travel blog)
Hello Fashion (fashion blog)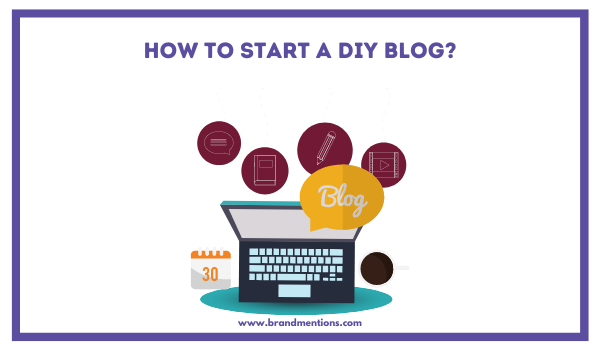 Are you looking to set up your own DIY blog but you don't know where to start? We got you covered with the best blog examples to inspire your online journey to share with your readers.
How to Start a DIY Blog?
Choose a niche. First thing's first- you need to figure out what your blog is going to be about. What is your passion that you can share with others? Once you figure this out, you know what your niche is.
Pick a web host. Before choosing the name of your website, you should start searching for a reliable web host. Take into consideration the size of your future website, geographic availability, and server reliability. Depending on your future needs, be very aware of what the upgrade options offer.
Find a catchy name. Make sure that the name you choose for your blog is catchy, simple, and relevant to what you will be sharing on it. The name of your blog should be the same as the domain name. This way, it will be easier for the search engines to find your website when someone is searching for something related to your name. Don't forget to check if the domain name you want it available
Choose a responsive WordPress theme. There are so many WordPress websites out there, but not all of them are successfully running. Make a list of the features you want ahead of time. Try to keep it simple and organized. Choose a responsive, easy-to-use theme for both desktop and mobile use. Always keep in mind the user experience and journey on your website. Pick the right WordPress plugins and have fun with them. If WordPress is not your thing, no worries, you can choose whichever website builder suits your needs and taste, or collaborate with a web designer.
Launch and optimize your blog. When you feel like you are ready, launch your blog and start optimizing. Make sure you have all your meta descriptions on point, optimize your blog posts for keywords, and ask for links back to your blog. Optimizing your blog is an ongoing process so make sure to keep doing search engine optimization throughout your website's life.
Market your blog. If you want to grow a popular blog, you need to constantly market it. Digital marketing is the best way to do so. Use social media channels to spread the word out; add a newsletter subscription box to your blog and start building an email list; Find influencers in your niche and connect with them to start promoting your online business.
Now let's give you some inspiration.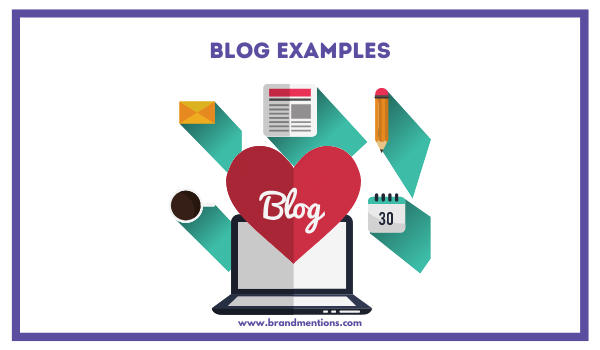 9 Blog Examples to Inspire your Online Business
Social Media Blog Example
Gary Vaynerchuk is one of the most successful social media bloggers out there. Not only that, but he is a great example of what a content marketer can achieve. He is the representation of successful blogging in the past years. Filled with great content including videos, podcasts, and articles his blog aims to help individuals and small businesses thrive on social media.

Finance Blog Example
Getrichslowly publishes money blog articles that help people master their money and their life. From recommending profitable career paths to economical tips and tricks to retiring young, J.D. Roth has been featured in some the finance publishings. His work is a great finance blog example for people who wish to give online advice about monetary issues.

Mom Blog Example
Scary mommy is one of the most popular mom blogs out there. With vast blog content, this website tackles everything from baby names to family life, relationships, and health. The Scary Mommy blog has reached incredible success, being able to use its marketing blog to its good advantage. In 2013, Scary Mommy Nation was established, a non-profit that raised money for families that could not afford a Thanksgiving dinner.

Fitness Blog Example
Dumbbells & Dragons - a nerd fitness type of blog has one of the simplest blog designs, that delivers what it promises: articles about fitness tips and fighting zombies, or seeking monks. This is one of the fitness blog examples that shows us the importance of niched and super niched content.

Food Blog Example
Nutriciously is a successful food blog with a clearly defined target audience- vegans. They share savory, nutritious recipes for any type of plant-based gourmand. Their blog is versatile and covers tips and tips for starting vegan, easy to complicated recipes, meal plans and even selling online products. The website also has a program for affiliate marketers to create some additional income by promoting their ebooks.

Interior Design Blog Examples
Cassandra Lavalle formerly known as Coco Kelley is an interior designer who shares on her website charming blog posts and pictures of her work. With gorgeous blog designs and detail-oriented stories, Cassandra managed to capture the eyes and hearts of her readers. She uses her blog as a marketing tool for her personal brand but also as a platform for presenting her styling services.

Personal Development Blog Example
Lifehack helps busy people get the most out of their lives by following step-by-step systems that people can follow and learn. The blog tackles tips and tricks about how to create a healthy work-life balance, stay motivated, mental wellness, and more.

Travel Blog Example
The Planet D is an award-winning travel blog featured in publications like National Geographic, Forbes, BBC, CNN, and CBC. Dave and Deb's blog has become the go-to resource for people seeking detailed city guides, personal travel tips, inspiring stories and so much more.

Fashion Blog Example
Hello Fashion started off as a fashion blog in 2011, with Cristine Andrew sharing her favorite outfits, and fashion finds. Now she shares everything from family and travel to fashion, beauty, and home decor. The blog has a minimalistic vibe although it is full of widgets and photos. Every blog article is packed with photos of Cristine posing in her outfits, carefully detailed under each picture. Cristine has been in this business for over 11 years, so it is worth taking a look at her blog.

In conclusion, whether you are looking to build an online business or a personal brand, having a blog is an evergreen marketing strategy that can offer you SEO advantages and enough content to repurpose on your social media channels.