Brand Ambassador Examples
A brand ambassador is a person hired by a brand to promote it in a positive way bringing the advantages of its products and services upfront. A brand ambassador uses its own digital marketing strategies to endorse a certain brand.
Finding brand ambassador examples can offer valid insights into building an effective brand ambassador marketing strategy.
General Information
A brand ambassador will be the "face" of the brand and act as a standalone digital marketing megaphone and recommend the products from a personal and favorable perspective. A brand ambassador will always endorse the brand and give all the arguments for the audience to try and buy the products.
Following some brand ambassador examples give us a sense of what we should try to achieve and create a strong relationship between the brand and the brand ambassador. There are lots of popular brands that developed great marketing strategies over the year and can be used as best case practices.
Brand Ambassador Examples
With such a big variety of successful brands, we can easily find lots of brand ambassador programs examples we could follow and start taking notes. They are great business models for helping us shape successful brand ambassador strategies.
Gymshark Ambassador Program
The clothing brand Gymshark has a program and sponsors athletes that follow their guidelines. Their brand became more than just clothing, they promote a way of living and feeling comfortable when exercising, walking, running, or doing all sorts of activities using their products. Any fitness brand ambassador that works with Gymshark is included in an affiliate program and each one of them receives a percentage if people use their affiliate link to purchase products from the online store. This way, the brand made a system to reward ambassadors that promote the product and encourage people to do purchase online.
The yoga instructor Jessica Olie is an active brand ambassador for Gymshark and she even got featured on the website's homepage on various occasions for new collection launches.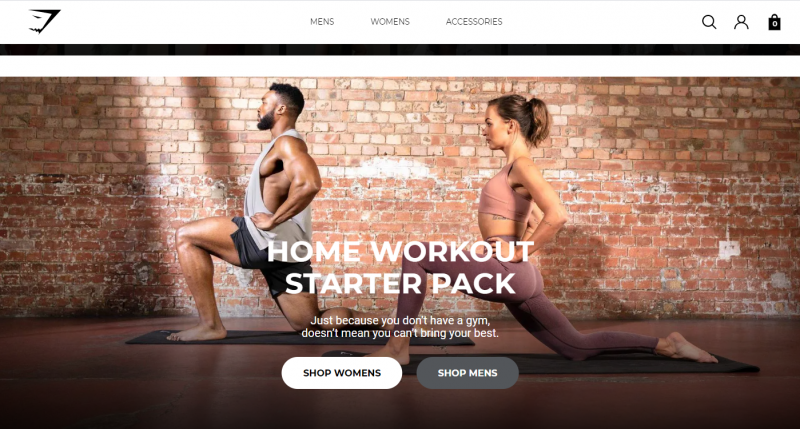 She promotes the brand through all of her social media channels.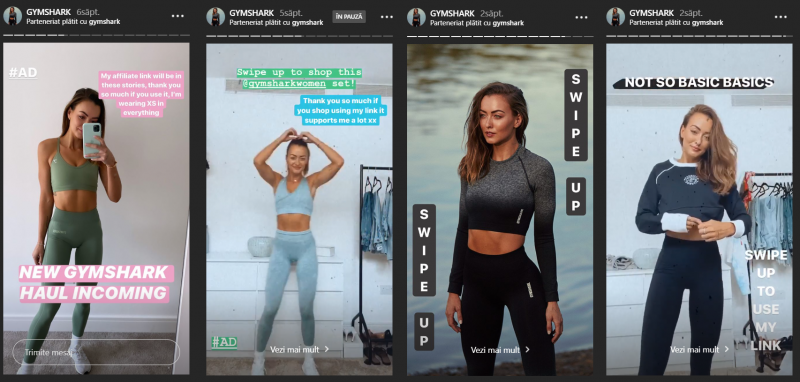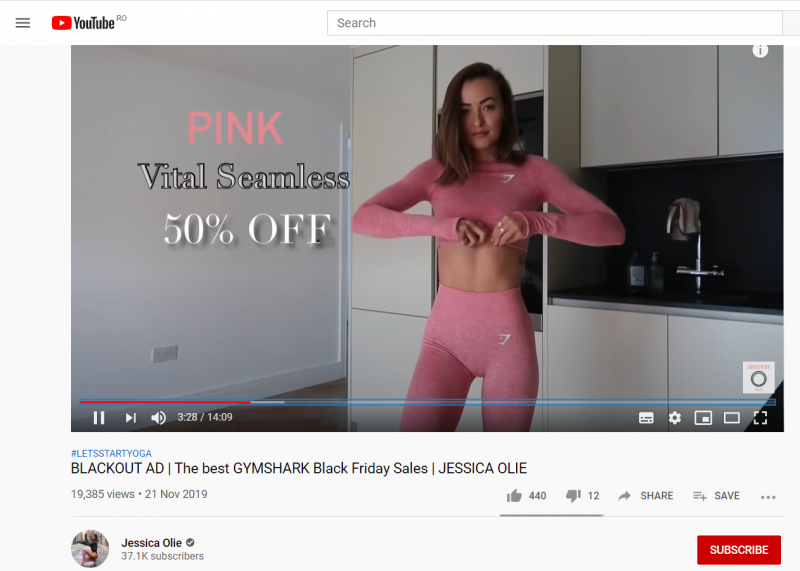 Bluamore and Cristina Surdu capsule collection
There are lots of ways for a brand to collaborate with ambassadors or influencers, that have their own audience and can bring you lots of benefits. Another example of brand ambassador program is from the Italian clothing Bluamore that collaborated with the fashion blogger and fashion influencers Cristina Surdu and created a line branded with her name. This is a more complex and more focused type of brand ambassador. It is a combination/ synergy between brand ambassador campaign and influencer marketing strategy. To have successful marketing campaigns, it is important that the person who will be the brand image shares the same values as the brand and is authentic.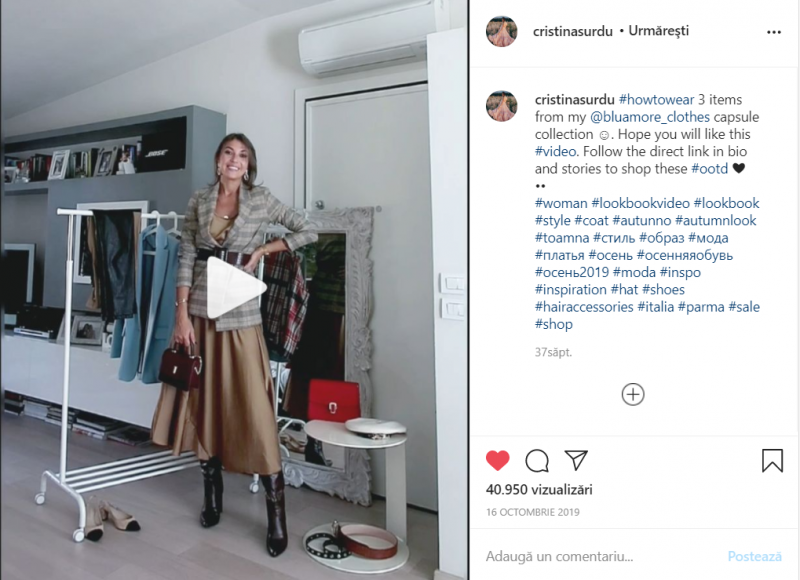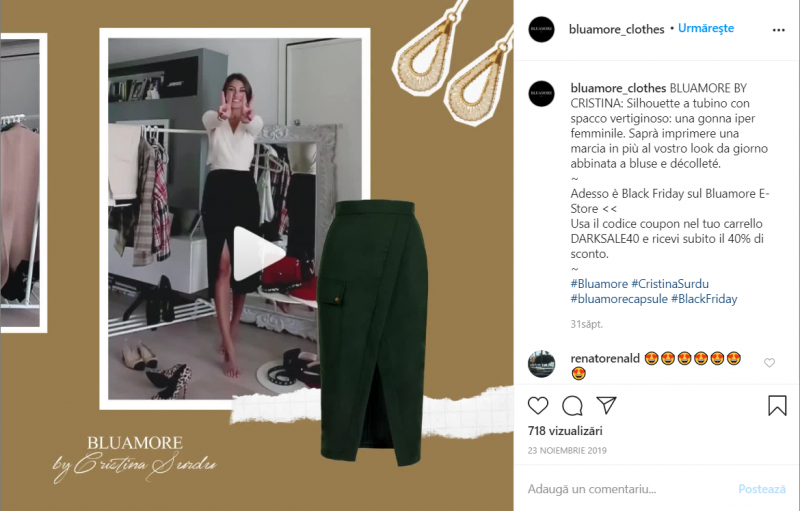 This is a great way for a brand to get double social exposure. This type of marketing collaboration is a great way to earn a dedicated audience, to create a strong relationship with a blogger, a person that can help you with tips and tricks of what people like to buy, how to style and combine clothing pieces or accessories.
Not to mention that this combination of influencer marketing campaign can boost the brand's online presence
Red Bull's "Wings Team"
Over the years, Red Bull promoted experiences rather than their product. We now associate the brand's name with fuelled energy and exciting activities.
Wings Team consists of motivated and dynamic young people that work within their own communities to establish an identity for Red Bull. The Wings Team collaborates with members that are considered "opinion leaders" in their communities. Members are trusted and well known amongst their peers, and Red Bull's strategy of combining high energy ambassadors with their high energy brand results in a deep connection between company and consumer. [1]
asa :
Red Bull's Brand Ambassador Marketing Program focuses mostly on millennials (age 18-34) which makes it more effective since Millenials search for information on various sources and extremely adept at filtering out information.
A brand ambassador has the ability and to boost the sales of the product/service and to increase brand awareness for the targeted audience. The role of a brand ambassador into brand management is given by their ability to use marketing strategies to strengthen image brand and generate conversions. Using brand advocates makes it easier to build brand loyalty and increase customer loyalty.
The brand management team can work with brand ambassadors to better understand the audience, find their needs, and collaborate with people (brand ambassadors) to appeal to them and make the brand more approachable. Brand ambassadors know the market, know the competition and could easily find strategies to go directly to the audience's heart. They are consistently building the online reputation and keep stirring the interest of the public.
External Links
References