Brand Reputation
Brand Reputation refers to how a brand, company, or organization is viewed by the public.
Brand Reputation is formed by the sum of interactions, experiences, and emotions that the customers have about a brand in the current market context.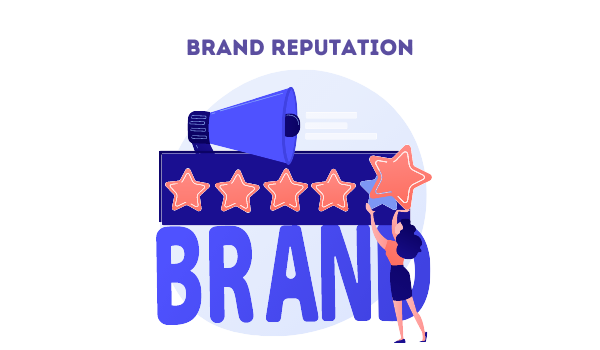 The Importance of Brand Reputation
Customer Trust
In the era of reviews, starts, and open social media discussions, one can not afford to disregard customer experiences and feedback.
Having a strong and positive online reputation creates the sensation of worthiness and, therefore, trust.
Customer Loyalty
All conversations around the brand have the same weight of importance regarding the consumer's trust and the brand's reputation. Everybody's voice matters.
This is why having a strong public relations strategy is essential to push customer loyalty campaigns and support a further increase in brand reputation.
Community
A positive brand reputation offers the opportunity to build a strong community centered around the brand's values.
From the perspective of any content marketer, having access to a brand's online community is a dream from the perspective of market value.
Brand Reputation Management Tips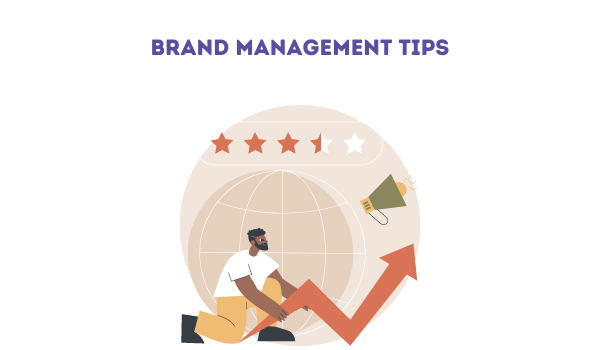 Brand Reputation Management is not only about improving your brand status but also about preventive actions.
A company's reputation management efforts can make or break a digital marketing campaign.
Online reputation management is key to building brand trust and longevity.

So here are some tips on how to strive at managing your brand reputation:

Always keep an eye on conversations around your brand
Monitoring your brand performance is more than measuring engagement metrics. It also means being aware of both positive and negative online mentions.
You can use brand monitoring and listening tools like BrandMentions that use sentiment analysis AI to identify and separate positive from negative sentiments.

Collaborate with a brand ambassador
Choose a brand ambassador who shares your brand's values and who is able to act as an intermediate between your company and its followers.
Successful brand ambassadors can be trusted influencers who use their notoriety to bring their knowledge to the public while focusing on the customer's needs.
But not every influencer is fitted for all brands. This is why it is very important to use social listening tools to identify the best brand ambassadors for your business.

Provide an excellent customer experience
Amongst the most important brand management efforts that can dramatically improve brand reputation is superior customer experience.
Once your clients learn that you can take care of their needs while also caring about their voice, they will be your biggest supporters.

From customer social media engagement, and digital marketing campaigns aimed at clients' feedback, to excellent customer service, a company can boost its brand reputation but also earn brand new potential customers.

Taking care of your business reputation is one of the best decisions you can make in the long term. Regular brand audits, constant employee retention, and brand reputation management strategies will keep your company's reputation and its risks under control.