Business Reputation
Business reputation is the beliefs or opinions generally held about someone or something." Whether your business has a good reputation or a bad reputation is influenced by many external factors.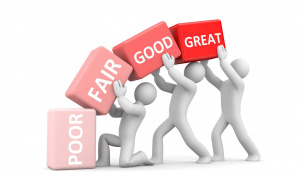 General Information
A negative reputation can result from just a single malicious complaint or review. Or, in a worst-case scenario, the collective opinion of many. You must act immediately to redeem yourself from bad reviews.
A good reputation not only makes you money but also helps save on marketing expenses. When you have a good reputation, you may not need to spend a fortune on marketing, Because your customers act as brand ambassadors If your reviews tend to go downhill, take action as soon as possible, keep in contact with followers, customers, partners, etc. Stick to who you are as an entity and apologize. Improve customer services and organize training for your employees as much as possible to increase their performance.
Benefits of having a good reputation:
More opportunities as a business
Lower marketing costs
Loyal followers and customers
Increasing sales
Getting above competition
Promotions and closer relationships with customers
Free advertisement from followers
Better quality employees
Increasing company value