Camila Loures
Camila Loures on her full name Camila de Almeida Loures is a Brazilian YouTuber, digital influencer, actress, and singer.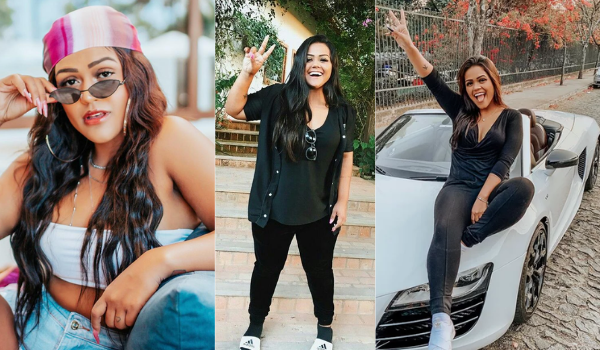 Full name: Camila de Almeida Loures

Birthday: February 7, 1995

Birthplace: Belo Horizonte, Brazil

Occupation: YouTuber, Influencer, Singer

Years active: 2015–present

Social media accounts: YouTube Instagram TikTok Twitter

Camila was born on the 7th of February 1995, in the Brazilian city Belo Horizonte, state Minas Gerais.

The Brazilian digital influencer started her internet career by posting comedy videos on Vine.
Since she was a young girl, Camila always dreamed of being famous.
Due to the success of the short-form video hosting service, Camila expanded her content creation to YouTube, starting her channel in May 2014. She started posting about cooking, lifestyle, challenges, and music video parodies.

In 2016 Loures wrote the book Handbook of Adolescent Survival which ranked 14th among the best-selling books in the "youth".
At the beginning of 2017, Camila Loures lays the foundation for her music career by signing with Universal Music.
Her YouTube channel started growing exponentially in 2018 when she started posting more challenge vlogs.
The next year, the Brazilian brunette launches her second book called 24 Horas com Camila Loures.
The book was transitioned into a whole YouTube series in which Camilla spends 24 hours in a specific situation. 24 hours at the pool or 24 hours in a supermarket.
Because of the success of this series, Camilla created the YouTube series called XIS.

According to data from the website TecMundo in August 2019, Camila Loures' channel was the fifth most influential channel among children in Brazil, although its content is not intended for this audience.

Today, Camila's YouTube channel has 13.9M subscribers.
She is thought to be the biggest Brazilian female YouTuber.
Loures has gathered over 17 million followers on Instagram and 13.3 million followers on Tik-Tok.