Carli Bybel
Carli Bybel, (Carli Sue Bybel) is an Influencer, fashion YouTuber, beauty guru, and fitness guide.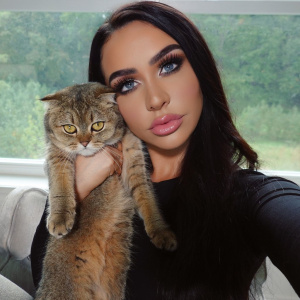 Full name: Carli Sue Bybel

Best known as: Carli Bybel

Born: October 17, 1990 (age 31) Morganville, Marlboro, New Jersey, U.S

Occupation(s): Youtuber; social media Influencer

Years active: 2011–present
Social media accounts YouTube Twitter Instagram

At the end of her junior year, she discovered her passion for beauty and makeup, becoming a makeup artist. The former cheerleader first joined the Youtube beauty bloggers train in 2011.
Carli gained one million subscribers in the first two years. Since then, she acquired over 6 million subscribers on Youtube and 4.7 million followers on Instagram.
Ten years later she became a mom, a social media model, and an authentic influencer.
The American Youtube star also has a makeup and beauty blog called "The Fashion Bybel".
Cari has successful collaborations with brands like Missguided, Il Makiage, and ABH.

External Links: