Chloe Clem
Chloe Clem (commonly known by her Internet nickname Side Eyeing Chloe) is an Internet celebrity known for her concerned-looking reaction that became a popular Internet meme in 2013.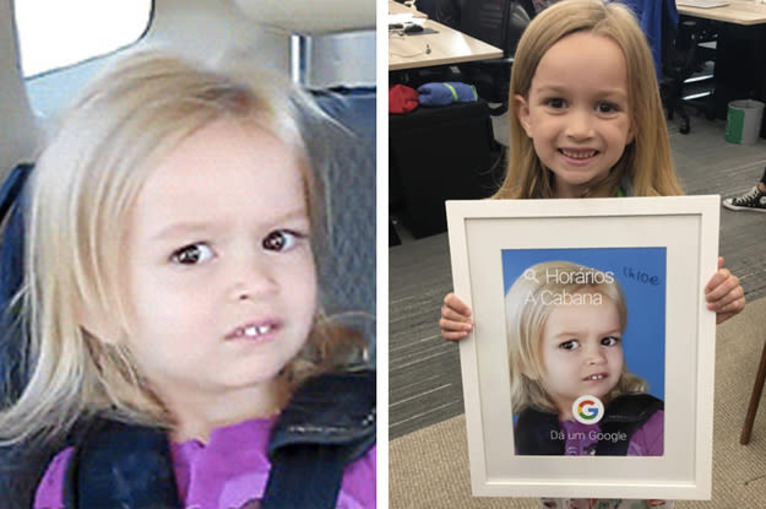 Full name: Chloe Clem

Birthday: November 30, 2010

Birthplace: Salt Lake City, Utah - United States

Nationality: American

Occupation: Social Media Personality

Chloe Clem, commonly known as Chloe, is an internet personality and child celebrity. She gained popularity through a viral video that was uploaded by her parents on YouTube in 2013. The video titled "Lily Ann Trying to Say 'Chocolate Rain'" featured Chloe as a toddler attempting to repeat the phrase "chocolate rain" with adorable and funny pronunciation.
Chloe's infectious laughter and cute expressions made the video go viral, garnering millions of views and capturing the hearts of viewers worldwide. The video's success led to Chloe and her family creating their own YouTube channel, "Chloe and Beans," where they continued sharing videos of Chloe's daily life, adventures, and family moments.
Chloe's charm and natural comedic timing made her an internet sensation, and she quickly amassed a large following on various social media platforms. Her popularity also led to collaborations with other YouTubers and appearances on television shows.
Chloe appeared heavily on Katie's YouTube channel alongside her older sister Lily due to the meme's success.
Chloe and her family visited Brazil in 2017, where her facial expression was used and displayed in Google Offices.
In the same year (2017, both Chloe and Lily started their modeling careers.
In 2019, Chloe and her mother, Katie, appeared on BuzzFeed's series "I Accidentally Became A Meme" to discuss the meme's impact on their lives.
In 2021, it was revealed that the Side Eyeing Chloe photo would be auctioned off as an NFT.
Chloe and her mother appeared on an episode of the show Eliana in 2014, and both Chloe and Lily appeared in two episodes of The Beech Boys in 2021, a show satirizing The Beach Boys.

Social media profiles:

External Links: