Chloe Ting
Chloe Ting is an Australian Youtuber and fitness influencer.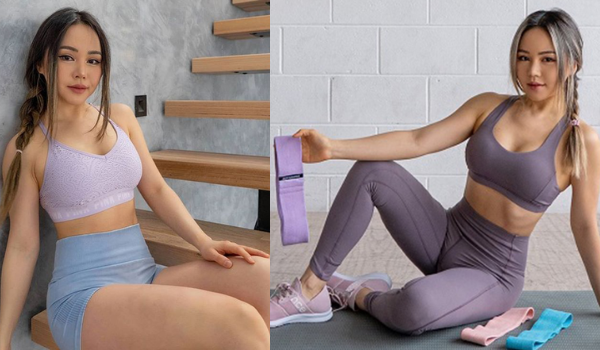 First Appearance:
2011
Melbourne, Australia
Occupation(s):
Fitness trainer, Instagram influencer, Entrepreneur

Years active:
2011–present

Social media accounts

The Chinese descendant was born in Brune, on 9 April 1986. Chloe and her family moved to Australia when she was 16 years old.
Besides dancing, Chloe loves gaming and is a WOW fan.

Chloe studied hard during her University years, maintaining a scholarship while also working as a tutor. She majored in Philosophy and has a Bachelor's degree in Commerce (Economics & Business Statistics). Chloe studied at Monash University, Melbourne.
Worked for a little bit but decided it's not for her.

Ting started her journey on Youtube by posting fashion-related content in 2011.
Transitioning intro travel and lifestyle videos, Chloe found her new passion- fitness.
Since 2016, Chloe started publishing at-home workout videos on her Youtube but things really started to kick off with her "Two Week Shred Challenge" that went viral on TikTok.
This challenge was followed by many other challenges and workout routines that alongside her bubbly personality have helped her grow a following of 22.6 million subscribers on YouTube.

Chloe's workout programs are loved by teenage girls all over the world.
Although she has been hinting at moving to L.A. for some time, Chloe surprised her followers and moved from Melbourne to Singapore in December 2021.
Chloe Ting's easy-to-follow workouts are such a success mostly due to the fact that she has managed to build a community around her personal brand.
Her videos are not only about workout routines but also include personal Q&As, house tours, and even client success stories sharing.

Ting was diagnosed with SIBO (small intestinal bacterial overgrowth) in 2019. She decided to share her journey with her fans and talk about the issue on social media.
On the other side of the success coin, Chloe did receive a series of backlash comments from fitness enthusiasts claiming that her videos are deceiving.
Regardless of this, her followers remain loyal and her community continues to support her.
Chloe had one of the fastest-growing channels from 2020 and won Female Fitness Influencer of the Year in 2021.