Chris Heria
Chris Heria is an American Youtuber, fitness trainer, and entrepreneur.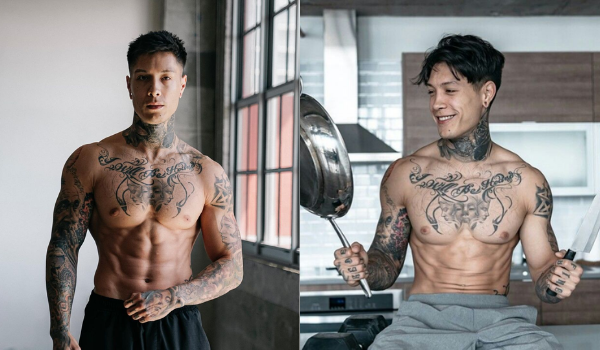 Height, age
175 cm, 30yo

First Appearance:
2013
Miami, U.S.A.
Occupation(s):
Fitness trainer, Instagram influencer, Entrepreneur

Years active:
2013–present

Social media accounts

Chris Heria is born on December 21, 1991, in Miami, Florida, and graduated from St. Brendan High School.
Chris and his brother Stefan Heria come from a mixed family. His father is Cuban and his mother is Chinese.

Both Chris and his brother Stefan got into training early, participating in different competitions in their teenage years and twenties.
Chris and Stefan are both passionate pros in the calisthenics field.
Chris is a self-trained fitness trainer and also a member of the famous workout team BarStarzz.

The tattooed 30year old has a ten-year-old son, Zen.
He won Fitness and Wellness Influencer Awards Monaco in 2019.

Chris works as a trainer for pro bar athletes and trains many people. He owns his own business - a training academy called THENX.
Through his academy, Chris and his crew travel the world, offering elite fitness training to clients.
They also sell merchandise, like t-shirts, resistance bands, and his famous weighted vests.
Chris currently has over 3.6 million subscribers on his Youtube channel Chris Heria and over 1.4 million followers on his Instagram.
The Calisthenics Academy Miami has over 7 million subscribers on Youtube.
He started both his channels in 2013.

Chris also has a training app called Heria pro.
Besides fitness, Chris also flirted with music. In September 2018 he released the music video On my mind, followed by Feeling of You and Patient. He wrote, recorded, and produced the music videos, all while running two businesses.