Digital Media Companies
Digital Media Companies are businesses that have activity in online marketing. Some examples of digital media include software, digital images, digital video, video games, web pages and websites, social media, digital data and databases, digital audio such as MP3, electronic documents and electronic books.
General Information
There are lots of digital media companies that gain revenue figures based on the growing number of people consuming digital media (web and mobile devices) using their services. Digital marketing is overtaking traditional marketing and the possibilities to evolve and do marketing are endless.
Nowadays people are willing to trust more a company that has digital proofs that businesses that aren't on the web.
Examples of Digital Media Companies
Around the Globe, there are lots of successful digital media companies that can give us inspiration and use them as best case practices. The Manifest made a list of Top 100 Digital Marketing Companies. Here are top 5:
1. SmartSites

SmartSites is a full-service digital agency that focuses on website design, search engine optimization and PPC marketing.
Founded: 2011
No. of employees: 60 +
Clients: 400 + including Porsche, Harvard University, Poker Stars, Mickey Truck Bodies, A-Absolute Plumbing, NJIT, Rockville Interiors
Awards: AVA Digital Award for Creative Design, Hermes Awards for Website Design & Brochure Design, Communicator Awards for Website Design & Brochure Design, Graphic Design USA Award for Marketing, Agency Website, Davey & W3 Awards for Web Design, Inc5000 Fastest
2. Ignite Visibility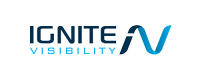 Ignite Visibility is a digital marketing agency in the industry, specializing in SEO, paid media, social media, email marketing, and CRO.
Founded: 2013
No. of employees: 70+
Clients: 160+ including Tony Robbins, National Funding, Sharp, The Knot Worldwide, The General Insurance, COX Communications
Awards: Top 10 SEO, Social Media and Local SEO Agency in the USA 2016 and 2017, Fastest-Growing Private Companies in San Diego in 2016 and 2017, Best Places to Work in San Diego 2017
3. WebFX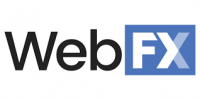 It is a full-service digital marketing agency, that provides internet marketing, SEO, web design, and development services for medium to large-sized businesses.
Founded: 1996
No. of employees: 200+
Clients: 700+ including Verizon, Auntie Anne's, Buffalo Wild Wings, FujiFilm, Wrangler, Cleveland Brothers, Reynolds Construction Management, Pegasus Pump Company
Awards: Communicator Awards in 2015 and 2018, Hermes Creative Awards in 2016, Horizon Awards in 2012-2018, W3 Awards in 2014
4. Big Leap

Big Leap is a digital marketing agency specialized in SEO and reputation management, and other digital marketing services designed for sustainable business growth.
Founded: 2008
No. of employees: 100+
Clients: AlphaGraphics, Nomatic, Avis, Nu Skin, Workfront, Pluralsight
Awards: Inc. 5000 (2016, 2017, 2018, 2019), The Samy Awary: Sales and Marketer of the Year, Entrepreneur 360, Best Company for Women 2019 and Best Company Culture 2019,
5. Thrive Internet Marketing Agency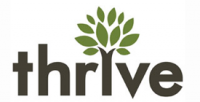 It is a digital marketing company specialized on web site design and development, search engine optimization (SEO), PPC management, social media marketing, conversion rate optimization (CRO), Amazon marketing services, video production, and more.
Founded: 2005
No. of employees: 100+
Clients: Restoration 1, Daryl Food Relocation and Logistics, D&D Beyond, Hurom, Berryman Products
Awards: Google Premier Partner , Inc 5000 Fastest-Growing Private Company (2019, 2018, 2017) , Fort Worth Inc.'s Entrepreneur of Excellence Award Nominee (2018)
External Links