Digital Reputation
Digital reputation is the representation of someone's behavior in the online environment and the content they create and post about themselves and others. Tagged photos, videos, blog posts, and social media interactions will always shape how a person or a company is perceived by others online and offline, now and in the future.
General Information
Digital reputation is the online footprint made by all the things that we post and say online and what others are saying about us.
Someone's reputation can be affected by the content they post online or by what others say. For a company, the digital reputation is essential because it can bring followers or make them give up on the brand.
People's opinions on social media can influence the public's view of a company or product and can affect the selling of it. In the digital world, people can share their experience with the product or situation where they have been surprised or shocked about the services.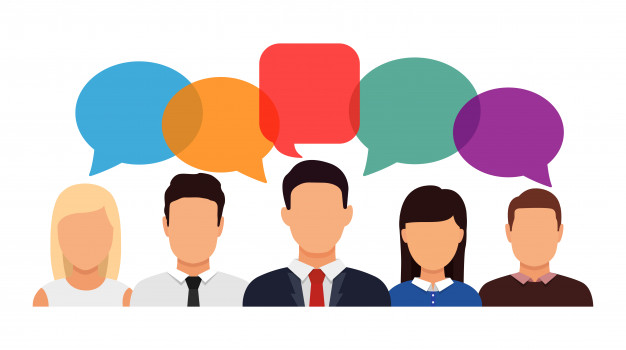 Also, competitors can use a brand's weak points (as gleaned from online conversations) to their advantage. Looking up to another company's reviews from people can help the competitor attract customers using new strategies, make themselves better, and learn from others' mistakes.
How to keep a good digital reputation?
Be transparent. It's hard to show weaknesses; understanding them and improving is essential.
A way to grow and get closer to customers on social media is to apologize, admit your mistakes, and improve.
Set up the profile before getting negative reviews. It is impossible to please everyone because people have different opinions; bad reviews do not have to hurt a business, but be aware of the comments and respond to them appropriately.
Respond to every review. Businesses that respond to every review even if they are good or bad. This way, the comments tend to get better over time.
Collect as many reviews as possible. Having a large number of reviews can be a tremendously effective way to earn trust from customers and improving conversation rates.
In 2012, Nielsen reported that 70 percent of global consumers say they trust online reviews. And, in the coming years, this figure is sure to rise. EConsultancy Survey discovered that 68 percent of consumers trust reviews more when they see both good and bad ratings, and in 2010 researchers from Stanford found that negative reviews can increase sales.
References
https://studentedge.org/article/deal-with-digital-reputation#:~:text=Your%20digital%20reputation%20is%20defined,now%20and%20in%20the%20future.
https://www.esafety.gov.au/key-issues/staying-safe/digital-reputation
https://articles.bplans.com/6-ways-maintain-impressive-online-reputation/