Download Instagram Highlights
Downloading Instagram Highlights is a simple way of saving content that is not available offline.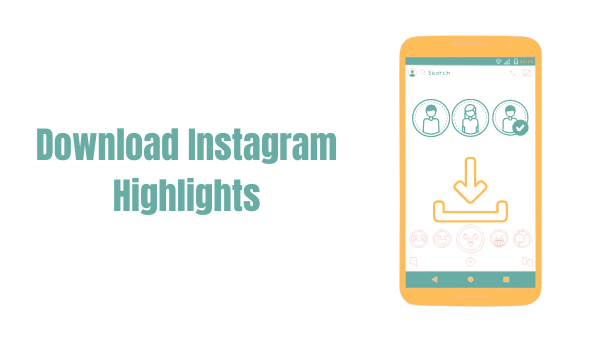 General
Instagram stories are an engaging way of staying connected with followers. Especially for brands and Instagram influencers.
The 15-second videos have a short time span of only 24 hours before they disappear from one's Instagram story.
Because many users want to keep their stories available, Instagram introduced Story Highlights in December 2017.
Next to the profile's bio, users can opt to showcase their Instagram Story Highlights in grouped categories name by their choice.
Therefore, their content can live forever on their Instagram profile in the form of a circular pin.
Users can even upload their own, personalized Instagram Highlights cover for each group of story highlights.
In addition to this, users can download their Instagram highlights to their mobile phones.
This is a great way to have archived stories available in offline situations.
How to Download Instagram Highlights
Instagram story downloading for archived stories is very easy to do via Instagram highlights.
Here is how to download one's own story highlights in 3 simple steps:
Open Instagram and go to your Profile. At the top of the Profile, under the Bio section, tap on the Highlights circle to open Instagram stories highlights. Choose the Instagram highlight you want to download and swipe up or tap on the left corner of the story as if you would want to see your story views. Tap on the download icon below the story thumbnail, right next to the analytics icon and the share icon.

Downloading Instagram stories that are on someone else's profile is a little bit trickier.
To download Instagram highlights that don't belong to your profile, you need to use a third-party app.
There are many platforms that are specialized in extracting photo and video content from other users' profiles.
Using an Instagram story downloader usually requires entering the Instagram username, and selecting the desired highlights to download. The third-party app will do its job to save the content on your device.
Note: it is advised to ask for permission from the user to download Instagram highlights or any other content from their profile, in order to avoid breaching privacy policies.