Dr. Sebi
Dr. Sebi on his real name Alfredo Bowman was a herbalist healer who practiced in Honduras and the United States.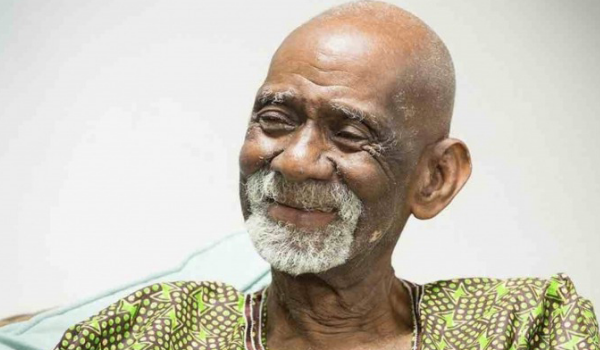 First Appearance:
1980's

Occupation(s):
Herbalist, Naturalist, Health Activist

Years active:
1980's–2016

Alfredo Bowman was born in 1933 in Ilanga village in Spanish Honduras. He never had any formal schooling but learned about herbal healing and related traditional practices from his grandmother.
Sebi was diagnosed by a Mexican herbalist named Alfredo Cortez with asthma, diabetes, impotency, and visual impairment. Cortez gave Sebi a death sentence.
After that, Sebi started to experiment on himself with different herbs and fasting methods.
Not only did he heal himself but also started recommending treatments to people around him.

Bowman's food therapy was based on an alkaline plant-based diet and lots of natural supplements.
Alfredo's second wife gave him the name Sebi and locals started calling him Doctor after they saw him health illnesses. Sebi had 4 wives and allegedly 20 children from his many romantic relationships over the years. Some of his children continue to preach Sebi's teachings.
Sebi developed a treatment called the "African Bio-Electric Cell Food Therapy", and claimed that it could cure a wide range of diseases including AIDS and cancer.
He also started marketing and selling herbal products in the Honduras and USA.

In 1988 Alfred Bowman was accused and trialed for practicing medicine without a license. He won the lawsuit, after proving he was not practicing allopathic western medicine. More than 70 people testified to being relieved of their diagnosis after following Dr. Sebi's diet.
Dr. Sebi created USHA Healing village or USHA Research Institute in Honduras, where hundreds of people have traveled to receive treatment for their ailments.

A second lawsuit in 1993 ordered Alfredo to cease claims that his products can treat serious diseases.
Although Sebi's alkaline diet was not backed up by any mainstream scientific evidence, many clients of Sebi claimed they managed to lose weight, detox their body and even heal chronic disease by sticking with Dr. Sebi's alkaline diet.
Evidently, people increased their health conditions and experienced weight loss by following a clean plan based diet, as opposed to the western diet which is full of processed foods, high in sugar and fatty acids.

Dr. Sebi's healing approach was outside-in. By combining a balanced diet comprised of unprocessed plant-based foods, lots of water, and some supplements, Sebi claimed to cleanse the body of excess mucus. Sebi claimed that the excess mucus in the body causes most of the modern diseases that people battle with.
Besides the physical healing, Dr. Sebi was a strong supporter of self-love and emotional independence. The self-proclaimed herbalist preached for a healthy mind in order to live in a healthy body.
Amongst his many clients, numerous celebrities were among his patients, including Michael Jackson, Lisa 'Left Eye' Lopes, Erykah Badu, Eddie Murphy, and John Travolta.

On 28 May 2016, Alfredo Bowman and his associate were arrested on charges of money laundering. Sebi was kept in a Honduran prison where he got critically ill of pneumonia. Bowman died on 6 August 2016, on the way to the hospital.
Sebi's arrest and death are questioned by some people that believe that his teachings and treatments were considered a threat by the medical establishment and the pharmaceutical industry.

To this day, Sebi receives a lot of criticism from the science community. His name is also tied to a few conspiracy theories that involve Lisa Left-Eye Lopez or Nipsey Hussle.
Sebi's recipes are very popular amongst the vegan and vegetarian communities. His nutritional guides for weight management and a balanced diet are marketed as diet e-books or courses by nutritionists and health activists.