Emma Chamberlain
Emma Chamberlain is a famous influencer, model, YouTuber, podcaster, businesswoman, and social media personality known for her vlogs and lifestyle content.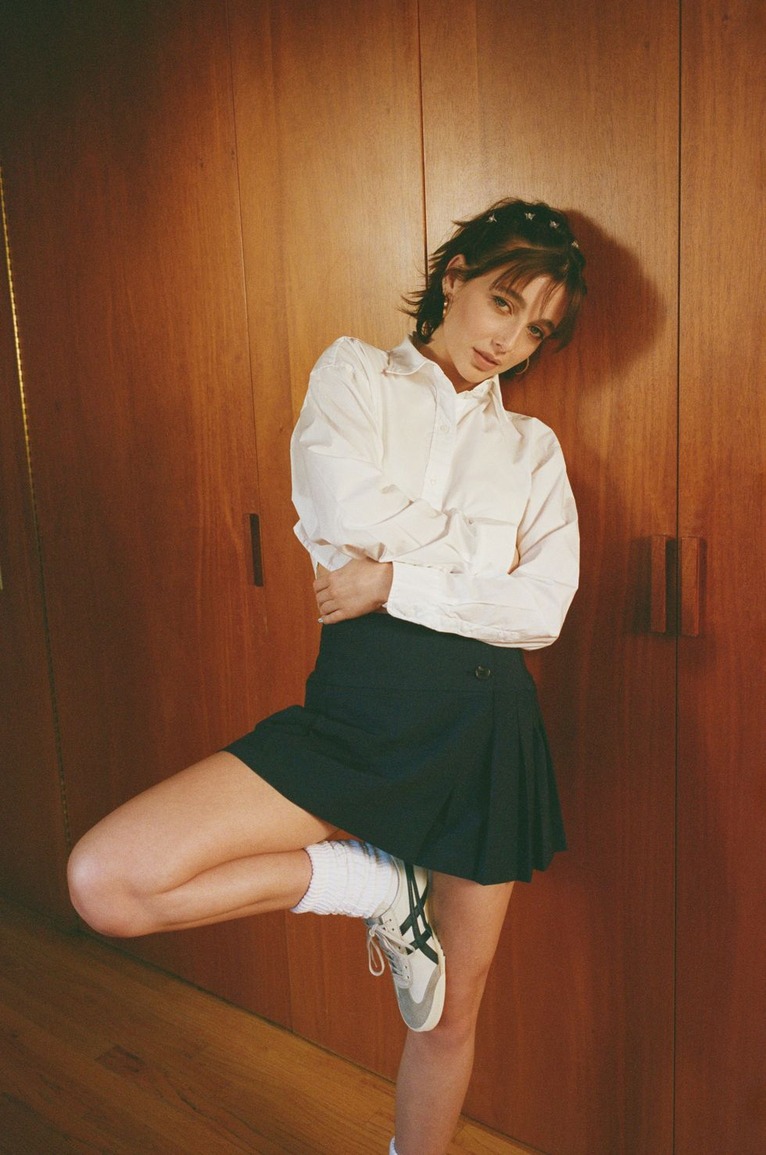 Full name: Emma Frances Chamberlain

Birthday: May 22, 2001

Birthplace: San Bruno, California - U.S.

Nationality: American

Occupation: Vlogger, YouTuber, model, podcaster, businesswoman, and social media personality.
She won the Streamy Award for Breakout Creator (in 2018). In 2019, she was included in Time magazine's Time 100 Next list and The 25 Most Influential People On The Internet. Emma launched "Anything Goes", her weekly podcast series (formerly named Stupid Genius), in April 2019. She won the "Best Podcaster" award at the 12th Shorty Awards. Emma has been an ambassador for Cartier since 2022 and Louis Vuitton since 2019.
Emma started her YouTube channel in June 2016. Her content includes cooking videos, fashion hauls, car vlogs, and collaborations with fellow YouTubers. Chamberlain is known for her unique editing style, including zooms, text additions, and pauses, which has been influential in the YouTube community.
Emma became associated with the shopping app Dote in March 2018 and later cut ties with them in early 2019. She collaborated with Hollister for their 2019 swim collection and attended Paris Fashion Week in a co-sponsorship between YouTube and Louis Vuitton. Chamberlain launched her online mail order coffee company, Chamberlain Coffee, in December 2019. She expanded her brand with various collaborations, including Calvin Klein and eyewear company Crap Eyewear.
Chamberlain was nominated for Creator of the Year, Editing, and First Person at the 2019 Streamy Awards. She won the Choice Female Web Star award at the 2019 Teen Choice Awards. Emma hosted the Teen Vogue event Generation Next during New York Fashion Week. Time magazine included her on the Time 100 Next list and The 25 Most Influential People On The Internet in 2019. In 2020, she won the Best Podcaster category at the Shorty Awards.
Fashion and Magazine Covers:
Chamberlain appeared on the cover of Cosmopolitan's February 2020 issue and later on the covers of Vogue Australia, Nylon, and Allure. She launched "The Ideal Planner," a daily planner, in August 2020. Emma attended the Met Gala in 2021, wearing Louis Vuitton, and hosted celebrity interviews for Vogue.

In January 2023, Emma Chamberlain became a brand ambassador for Lancome, featuring in a web series on Lancome's YouTube channel.
Social media profiles:

External Links:
https://www.nytimes.com/2019/07/09/style/emma-chamberlain-youtube.html