Engagement rate
The engagement rate means the engagement level generated by content and marketing campaigns.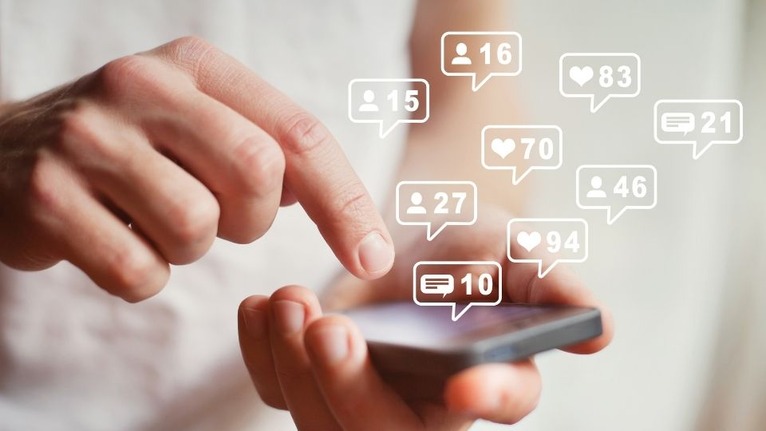 What is the engagement rate?
In digital marketing, this metric is used for analyzing the effectiveness of brands' campaigns. The metric transmits to the brand that consumers actively interact with a piece of content. People interact with brands through the content they post on their social media platforms and websites.
When followers engage with the brand's content - any piece of content, a blog post, photos, videos, or social media posts - they are likely to become customers that buy their products or services.
In other words, from the total number of followers, the ones engaging with your content through likes, comments, and shares are more likely to become paying customers. Here's how consumers engage with brands on social media platforms: through likes and comments, comments and shares, etc.
It is also the key to understanding social media, meaning this is the way to measure how people interact with the published content: engagement rate by posts, the daily engagement rate, Instagram engagement, Youtube engagement, engagement rate by reach, posts, by views
The importance of engagement rate
Marketing teams use this helpful metric to conduct various activities:
Analyzing the brand's social platforms
Evaluating the brand's competition
Assessing social media advertising campaigns.
It is calculated according to the total number of followers the brand has on social media. Due to this fact, you can compare the rate for small and large companies equally.
Higher consumer engagement on social apps means you post valuable content.
Its main advantage is that it is a more comprehensive metric. It generated a more precise representation of content performance compared to simply analyzing the number of likes, comments, or shares.
In digital marketing and social media, ROI is always an important topic. Engagement can lead to the following:
Brand affinity
Bigger visibility
Better interaction with followers/customers.
Moreover, it tells marketing teams if your content is reaching your target audience, influencers, or advocates. You can even get insights for reaching your target audience: what and when to post, the best times to post, and so on.
Engagement rate formula
To calculate engagement, we must consider social media engagement - followers' actions, such as clicks, likes, reactions, shares, and comments.
The formula is simple. The engagement rate is calculated as total engagement divided by total followers multiplied by 100.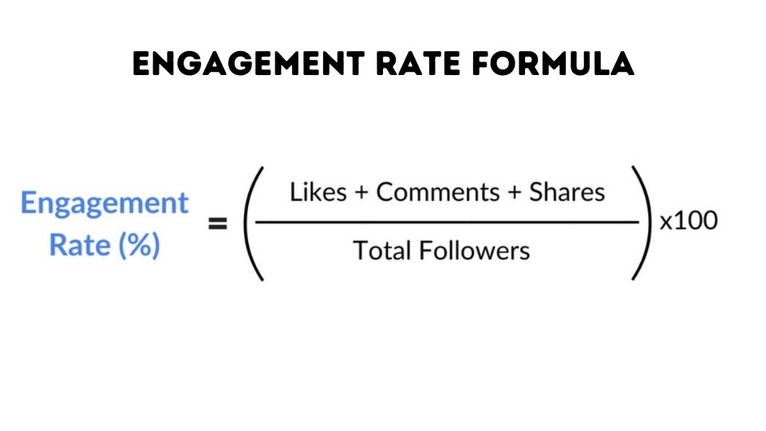 Total Engagement - the number of interactions (you can measure this depending on the platform). Total Followers - the total amount of individuals that follow the page/social account.
The calculation methods differ according to the platform you want to know the rate of engagement.
The formula for Instagram
Instagram engagement rate is calculated by comprising likes and comments.
The formula for Facebook
On Facebook, engagement is calculated by adding the number of likes, comments, and shares, and reactions.

You can monitor this metric using a third-party tool (social media analytics tool), or in-app analytics, as social platforms offer this information (Instagram analytics, Facebook analytics).
In addition to this, use all the social media tools available; in this case, social media engagement rate tools. You can use an online engagement rate calculator (Instagram engagement rate calculator), as there are several online for free.
If social accounts have a large number of followers will get more likes, reactions, comments, and shares. Nevertheless, this is not an indicator that their content is better.
The rate calculation provides information regarding the content's quality besides the number of followers the accounts have. You should also check how people interact with your content (posts published on Instagram, Facebook, Twitter, etc.), mostly through post comments (sentiment analysis).
Note well!
Suppose you are interested in calculating the total engagement of one of your social media accounts. In that case, it is essential to include information regarding all of your posts: total no. of likes, number of published posts, post comments, etc.
If you are calculating the engagement rate of a campaign, you should include only the information on the posts that are part of that particular campaign.
References
Keyhole, Calculate engagement rate & benchmark against competitors, https://keyhole.co/blog/how-do-i-calculate-engagement-rate/