First Instagram Post
The first Instagram post was published on July 16, 2010, and it is a picture of South Beach Harbor at Pier 38, taken from the Dogpatch office tech hub.
The picture currently has 45,473 likes.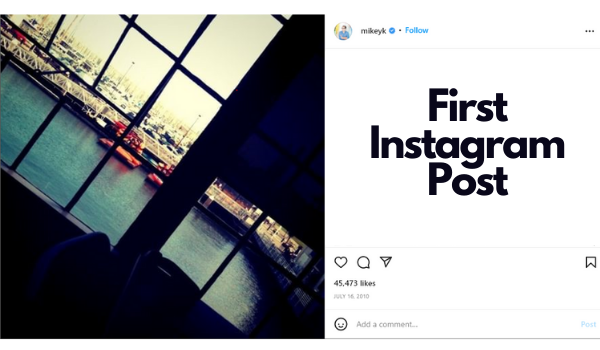 Nine years after Instagram's first post, a picture of an egg breaks the world record for the most-liked post on Instagram with 55.7 million likes, beating the former world record held by Kylie Jenner (18 million).
Created by Kevin Systrom and Mike Krieger, Instagram was released publicly on October 6, 2010.
Almost 3 months earlier, co-founder Mike Krieger posted on his Instagram account a 640 pixels photo, shot with an iPhone.
A few hours later, former Instagram CEO Kevin Systrom posted his first photo on his social media account. The picture of the cute stray dog taken in Mexico was believed to be the first-ever Instagram post.
Kevin's first picture entitled "Test" was wrongly attributed as the first Instagram photo due to the earlier letter of the alphabet in its URL.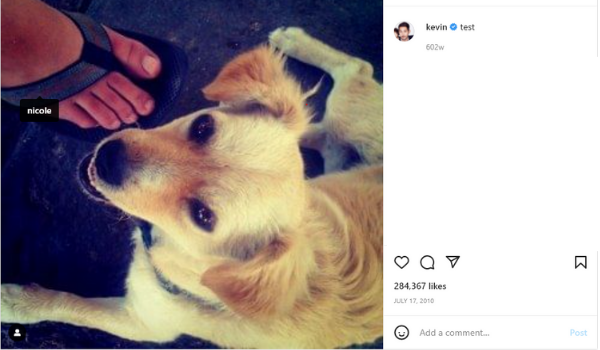 However, Kevin's post has the first Instagram tag belonging to his girlfriend's personal account Nicole, whose foot and flip flop appears next to the posing dog.
Instagram co-founders sold the company to Facebook in 2012, when the company had only 13 employees.
With over 1 billion users in 2022, the social media platform continues to juggle media content, reinventing itself with features like stories, reels, business, and creator accounts, live streamings, and augmented reality.