Gary Vaynerchuk
Gary Vaynerchuk (also Gary Vee) is a well-known entrepreneur, speaker, author, and Internet personality. He's the CEO of VaynerX subsidiary VaynerMedia and the co-founder of the restaurant reservation software company Resy and Empathy Wines.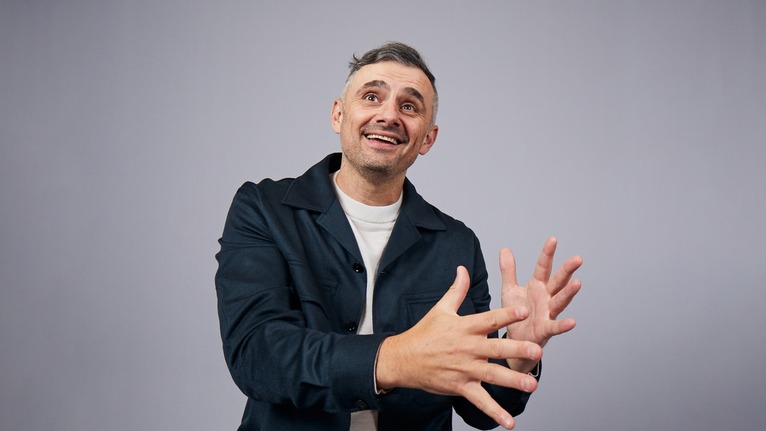 Full name: Gennady Vaynerchuk

Birthday: November 14, 1975

Birthplace: Babruysk - Belarus

Nationality: American, Belarusian

Occupation: Entrepreneur, author, speaker, YouTuber, and Internet personality.

Gary Vaynerchuk was known first as a wine critic who developed his family's wine business. Now, he is popular for his work and achievements in social media and digital marketing. He is the CEO of VaynerX subsidiary VaynerMedia and the chairman of New York-based communications company VaynerX.
VaynerMedia is a full-service digital agency servicing Fortune 500 clients across the company's four locations. He is a New York Times bestselling author. Gary Vaynerchuk is a venture capitalist and an early investor in companies like Tumblr, Uber, Venmo, and Twitter. He serves as a partner in the athlete representation agency VaynerSports and the restaurant reservation app Resy.
Vaynerchuk also runs DailyVee, which is an online documentary series, and hosts the business and advice Q&A show - #AskGaryVee.

When he was a teenager, Gary Vaynerchuk used to make money over local baseball cards. At fourteen, Gary's father pushed him into their family business - Shoppers Discount Liquors. After graduating college (1998), Gary Vee took charge of the family business, launching online sales. In 2006, he started Wine Library TV, a daily webcast on YouTube.
In 2008, he defined his career after he gave a show-stopping keynote at Web 2.0 in New York City, establishing his position as an industry thought leader. This led to his first book, Crush it! (2009) that became an international bestseller.
In the same year, he teamed up with his brother and founded VaynerMedia (A social media-focused digital agency). To this day, the company provides social media and strategy services.
In 2011, he stepped away from the wine family business to focus on Vayner Media.
Later, in 2014, with the help of his own personal production team, he launched #AskGaryVee.
VaynerMedia was named one of Ad Age's A-List agencies.
VaynerMedia ventured into the publishing industry in 2017, and it acquired Women's magazine PureWow under the Gallery Media Group. After that, it was restructured into VaynerX.
In the same year (2017) Gary Vaynerchuk announced his first signature sneakers - in collaboration with K-Swiss. In 2021, he launched his NFT collection (VeeFriends) comprising 10.225 tokens.

Social media profiles:
External Links: