Grimes
Grimes (Claire Elise Boucher) is a talented artist who excels in music, singing, songwriting, and record production. Her earlier creations span a diverse range, from "lo-fi R&B" to innovative dance-pop, showcasing a blend of electronic, hip-hop, and rock elements.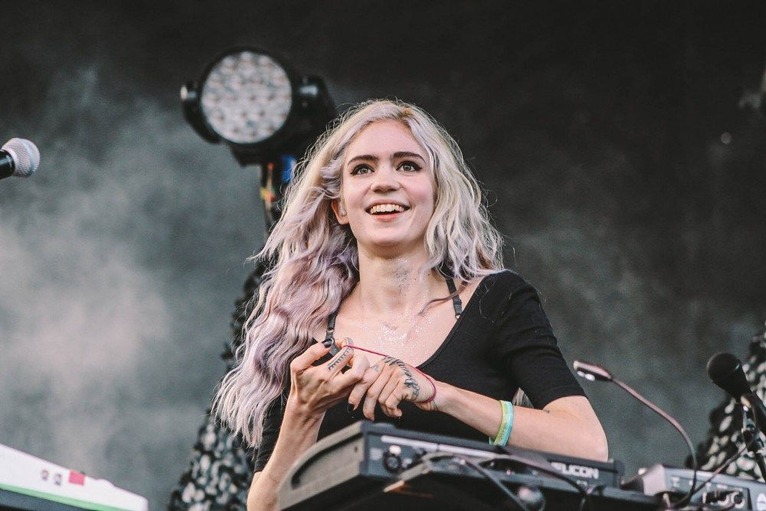 Full name: Claire Elise Boucher

Birthday: March 17, 1988

Birthplace: Vancouver - Canada

Nationality: Canadian

Occupation: Singer, Social Media Personality
Grimes, who was born and raised in Vancouver, initially immersed herself in the underground music scene and began crafting her own experimental music while studying at McGill University in Montréal. She is the daughter of Sandy Garossino and Maurice Boucher.
In 2007, she commenced her music writing endeavors under the surname Boucher. Three years later, she unveiled her debut albums, namely "Geidi Primes" (2010) and "Halfaxa" (2010).
Grimes released her early studio albums, "Geidi Primes" and "Halfaxa," under the label Arbutus Records in 2010. Subsequently, in 2011, she entered into a secondary recording agreement with 4AD. Her third studio album, "Visions" (2012), along with its singles "Genesis" and "Oblivion," garnered widespread critical acclaim. The New York Times hailed it as "one of the most remarkable albums of the year." The album was also nominated for the Polaris Prize and received the Juno Award for Electronic Album of the Year.
In 2015, Grimes released her fourth studio album, "Art Angels," which achieved her highest chart position in the United States, peaking at number 36.
How she got her artist name
Based on the timestamps found on her original Myspace page, Grimes embarked on her musical journey under the moniker "Grimes" in 2007. MySpace's feature influenced the name selection, allowing artists to specify three musical genres. Without prior knowledge of the grime music genre, she simply listed "grime" for all three categories, leading to the adoption of the name.
Why do people love Grimes?
She possesses a distinct and unparalleled style Grimes exhibits an extraordinary creative vision by combining classical music with electronic elements, resulting in a mesmerizing listening experience. Despite being a solo artist, she skillfully intertwines various styles, giving the impression of many voices.
She stands up for herself Grimes fearlessly addresses the issue of sexism prevalent in the music industry, openly discussing her firsthand encounters and the perception of her feminist views as aggressive. She remains unwavering in her principles and refuses to compromise her beliefs. Her social media posts on this topic inspired fellow artists to voice their experiences.
Interesting facts
On July 16, 2019, Grimes underwent experimental surgery to alleviate her seasonal depression, which involved the removal of a portion of her eyeball.
In 2009, she collaborated with a friend from school to construct a house raft and embarked on a three-week journey down the Mississippi River.
Grimes was in a relationship with Elon Musk from April 2018 to September 2021. They have two children together: a son named X Æ A-Xii Musk, born on May 4, 2020, and a daughter named Exa Dark Sideræl Musk, born in December 2021.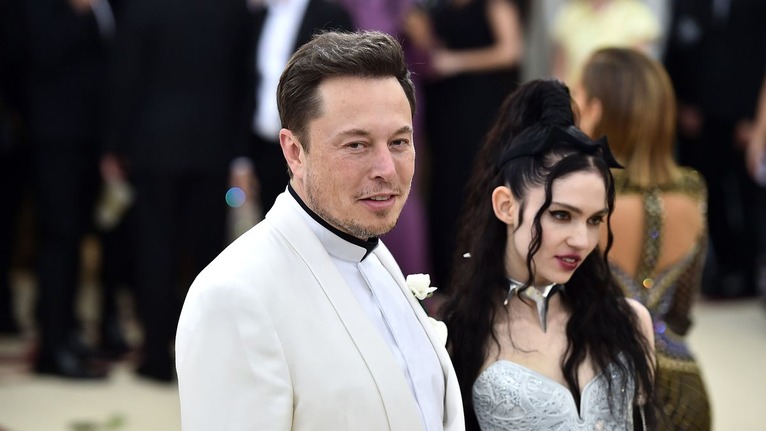 Grimes's Discography
Grimes' discography includes the following albums:
Geidi Primes (2010)
Halfaxa (2010)
Darkbloom (2011)
Visions (2012)
Art Angels (2015)
Miss Anthropocene(2020)
Book 1 (2023)
Social media profiles:

External Links: