Hitomi Mochizuki
Hitomi Mochizuki is an American Youtuber, model, and social media Influencer.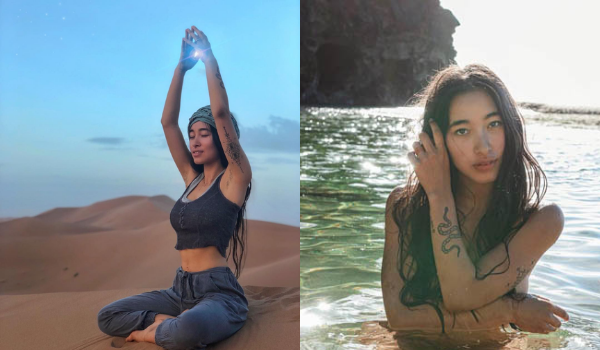 First Appearance:
2013
New York, U.S.A.
Occupation(s):
Youtuber, Yoga Instructor

Years active:
2013–present

Social media accounts

Hitomi Mochizuki was born on November 3rd, 1997 in Brooklin, New York City in a family of 5. Hitomi is the youngest of the siblings. She has two sisters and one brother, all of them being half-siblings.
Her father is of Japanese descent, while her mother is Venezuelan.

Around the age of 3, Hitomi and her family moved upstate NY up until her high school years.

Hitomi experienced family abuse in her early years, mostly from her older siblings. This made her write escape stories and later find her own escape in destructive behaviors.

Moving to Maryland, Hitomi started to learn more about spirituality and Buddhism.
Although struggling with depression and suicidal thoughts, Hitomi graduated and moved to Santa Barbara, CA, away from her family.

After a few years of moving around the coast, Hitomi eventually moved to New York and started therapy.
In May 2013 Hitomi started her Youtube channel. Her first Youtube videos were all about fashion and New York thrift stores.

Transitioning her videos into a more healthy space, Hitomi started creating content that covered veganism, fitness, and mental health.
She quickly gained viewers' attention for her heart-to-heart videos that talked candidly about issues like PTSD, dealing with low self-worth, anxiety, mental illness, and self-destructive behaviors.
In her New Your years, Mochizuki stared in a number of music videos and fashion campaigns.
She is known to support sustainable fashion and living.

The Asian-heritage forest nymph is currently moving around the world, practicing tantra hatha yoga, making new friends, and sharing her life on social media.
She loves spending time in nature, alone. Hitomi briefly lived in Hawaii, Bali, and South America.
Her Youtube channel has more than 900k subscribers and her Instagram account is followed by 374k people.