How Ridiculous
How Ridiculous is a YouTube channel whose main personalities are Derek Herron, Brett Stanford, and Scott Gauson. The channel is based in Perth, Western Australia.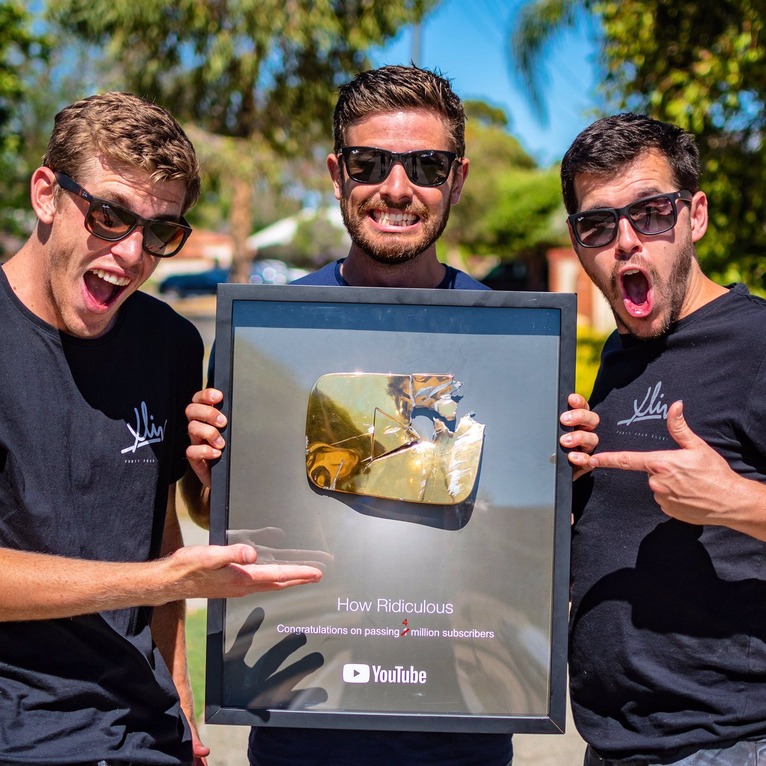 Full name: Derek Herron, Brett Stanford, Scott Gauson

Birthday: March 3, 1988 (Derek Herron); April 22, 1988 (Brett Stanford); January 3, 1992 (Scott Gauson)

The channel's based in Perth, Western Australia

Nationality: Australians

Occupation: YouTubers, Social media personalities, Ambassadors of Compassion
How Ridiculous is a three persons group based in Perth (Western Australia), who found joy in celebrating being ourselves, laughing and having fun, sharing these in their videos with the world.
The story of the channels goes back to 2009, using simple objects: a basketball, a camera, and a hoop.
The basketball trickshot trail (which entered the Guinness World Records) has been part of their early success and affirming as a global brand. As it happens with all good groups, How Ridiculous has adapted and developed, so trickshot content is now one of the many strings to their bow.
They are Compassion ambassadors and stand behind their model of releasing children from poverty, in the name of Jesus.
Social media profiles:

External Links: