How many people use social media
More than half the world's population uses social media.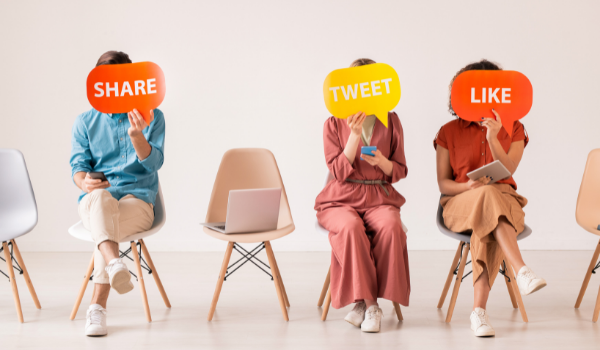 Currently, more than 4.6 billion people use social networks worldwide.
That means 58,23% of the world's population are social media users.
9 out of 10 internet users now use at least one social media platform each month.
The annual growth of 10.1 percent equates to an average of more than 13 new users every single second.
The majority of the people who use social media are young adults but usage by older adults has increased in recent years.
84% of digital marketing is targeting Millennials in their social media strategy, followed by Gen X (52%), then Gen Z at 22%. Only 14% of marketers target Baby boomers.
In 2022 the social media market does not differ that much from 2021 in terms of the most popular social networking apps.
The most used social media platform continues to be Facebook, followed by Instagram and Twitter.
Here are the current stats of monthly active users per platform:
Facebook has 2895 million
Instagram has 1393 million
Twitter has 363 million
Pinterest has 454 million
YouTube has 2291 million

Since the COVID-19 lockdown period, a monumental increase in online and digital activities has been observed. The average time spent on social media is 2 hours and 27 minutes per day.
References:
https://statusbrew.com/insights/social-media-statistics/#:~:text=Social%20Media%20Statistics%202022%20Summary,Instagram%20has%201393%20million%20MAU
https://blog.hubspot.com/marketing/marketing-trends
https://www.smartinsights.com/social-media-marketing/social-media-strategy/new-global-social-media-research/