How to Backup Instagram Chat
If you want to backup your Instagram chat, you can download a copy of all your Instagram data with 6 simple steps.
Instagram backs up everything related to your account data, by default, on their servers.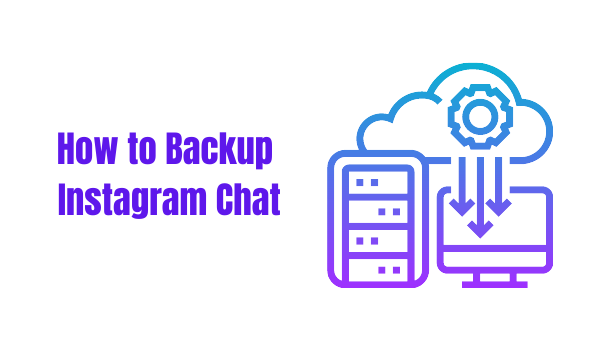 How to backup Instagram chat
But, if you are preparing to delete your account or just want to delete some of your messages on Instagram without losing them beforehand, Instagram introduced the Download Data feature.
You can access Instagram either from your browser or your mobile phone. This works the same on both Android and iOS devices.
Firstly, make sure you are logged in to the Instagram app. Then, follow these 6 simple steps:
Tap on your profile picture on the bottom right of your screen
Tap on the three lines in the top right corner of your screen and then tap or click Settings
Tap Security and select Download Data.
Enter your email address where you want to receive the account data.
Enter your Instagram password then tap Next and Done.
In a maximum of 48 hours, you will receive an email with a link to download your Instagram data. Instructions will be included in the email.
Usually, you can find the backup of your Instagram chat in the first folder of the download file.
Instagram chat recovery
In case you accidentally delete Instagram DMs, there is not much Instagram can do for you.
This is because Instagram's direct message service uses end-to-end encryption. Therefore, your best move to recover deleted messages is to ask the person you were chatting to, a copy of the conversation. This is if they still have it.
In case you don't want or can't ask the other person to help you with the Instagram message recovery, there is one more solution.
There are many recovery tools out there that claim that they can recover deleted Instagram messages, photos, videos, and whatever you want.
Every recovery tool requires your Instagram account data login credentials.
Some users claim to find these tools useful while some of them have resigned to the lost data.

In conclusion, recovering deleted Instagram messages is more of a Herculean task.

References: