How to Change Your YouTube URL
Changing your YouTube URL is not difficult if you follow the steps below.
Building a YouTube channel starts from the URL, logo, content, description, etc.
Sometimes the URL might not align with the thematic of the channel.
You can start the channel and get some subscribers, but the URL doesn't fit your brand and at this point, making another channel and deleting the old one is quite some work.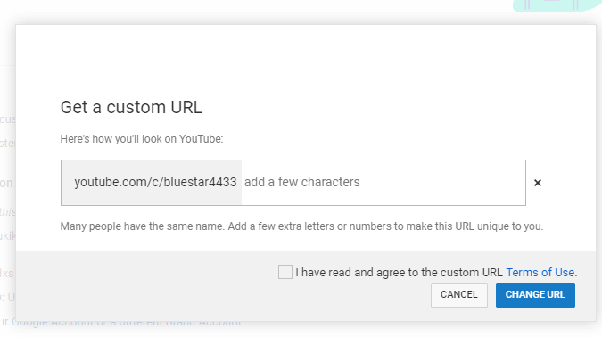 General Information
YouTube has started building the opportunity for the creators to change their URLs. When the change started, the YouTube team notified the users about this new opportunity by sending them emails.
How to change your YouTube URL
If you are qualified for the change, you will know through the email. After that, you can follow the steps that the YouTube team indicates to you.
Advance account settings by clicking your profile on the top left corner, setting an icon, and then advancing.
Channel settings select the link next to 'You're eligible for a custom URL.' This will appear only on channels eligible for this change.
Get a custom URL' box; you'll see that your URL has been approved, now you can add letters or numbers to customize it as you want.
Check "I agree to the Terms of Service," then click Change URL.
Remember that you can change the URL only one time. After making sure that you are ok with the new URL, you can save the changes.
Requirements for YouTube URL changes
To be able to modify your URL, your channel must meet some requirements:
More than 500 subscribers
Logo or picture for the channel
Your account must be clean, that means no strikes against the rules of the community.