How to Post a PDF on Facebook
Posting photos, videos, or documents on Facebook is easy to learn, so here's .how to post a PDF on Facebook.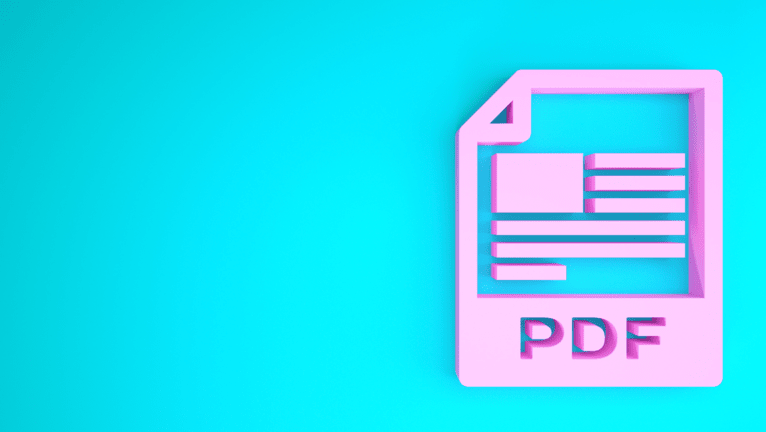 Step-by-step guide to posting PDFs on Facebook
To upload a PDF to Facebook, you can follow these steps:
Go to your web browser and log in to your Facebook account (Facebook business page included), and click on the "Create a post" button.
Click on the "Add file" option and select the PDF file you want to upload.
Add a caption or description to your post if desired.
Click on the "Post" button to share your PDF on Facebook.
That's it - you can now check if your PDF it's posted on Facebook!
If you want to post your pdf from mobile, go to your Facebook app on your smartphone and follow the same steps.
Things to know before uploading PDFs to Facebook
Before you post the PDF on Facebook, you may need to convert it to an image or Word format using a PDF converter, depending on the type of content you want to share.
If you want to upload a PDF to Facebook, ensure your audience can access a PDF reader to view and interact with the content.
You can also use a PDF converter to convert a PDF to an editable Word document, allowing you to make changes or add text before posting it on Facebook.
If you need to sign a PDF document before sharing it on Facebook, many digital tools allow you to do so quickly and securely.
Please note that Facebook limits the file size of uploads, so if your PDF documents are too large, you may need to compress or resize them before uploading them to Facebook. Also, some PDFs may not display correctly on Facebook, so you may want to preview your post before publishing it to ensure that your PDF appears correctly.
Convert your PDF to an image
Can a PDF be converted to an image if you have something else in mind for your posts on Facebook? Sure - If you want to create an online flipbook or photo album on Facebook, you can convert your PDF to an image file using a PDF tool or Adobe Acrobat.
Here's how to do it:
Open your PDF in Adobe Acrobat or a PDF editor.
Click on "File" and then "Save As".
Choose "Image" as the file format and select the file type (JPEG or PNG) you want to convert to.
Click "Save" and then upload the converted image files to Facebook.
A good idea it's to use a PDF conversion tool:
Several online PDF conversion tools can help you to edit pdf documents (convert a PDF to image) or other formats like Word documents or interactive PDFs. Here are some popular tools: Google Drive, Adobe Acrobat, Nitro PDF, and SmallPDF.
Also, it's best to protect your PDF
If you want to protect your PDF from being copied or downloaded, you can use a document tracking or protect PDF tool. Some popular tools that can help you protect your PDF include Foxit Reader, Adobe Acrobat, and PDF Annotator.
Why post PDF to Facebook?
Uploading PDF on Facebook (as a Facebook post) can be a good idea, depending on the purpose and content of the PDF. PDFs are a popular document format and can be a convenient way to share information with others on Facebook. However, before you post a PDF to Facebook business, there are a few things you should consider:
Purpose: What is the purpose of the PDF? Is it a document you want to share with your Facebook audiences, such as a report, white paper, or presentation? If so, posting a PDF on Facebook can be a good idea.
Content: What is the content of the PDF? Is it relevant and useful to your Facebook audience? Does it contain sensitive or confidential information? Review the PDF carefully to ensure it is appropriate to share on Facebook.
Accessibility: Will your Facebook audience be able to access and view the PNot not all users may have the necessary software or tools to view a PDF, so you may need to provide instructions on how to open or view the PDF.
Size: PDFs can be large, making them difficult to upload and download. Consider compressing the PDF or providing a link to the PDF hosted on a file-sharing service such as Google Drive or Dropbox.
Overall, posting a PDF on Facebook can be a good idea if it is relevant and useful to your audience and you take the necessary steps to ensure that it is accessible and appropriate for sharing on social media.