How to Post on Instagram
Instagram is one of the most popular social media apps, and brands can integrate it into their marketing strategy: using the app is easy, and you will learn how to post on Instagram really fast.
Posting to Instagram from your smartphone
Step-by-step Guide to post on Instagram
Tap the "+" at the top of the screen
Choose the type of post you want to create
Write a caption for your post
Add some relevant hashtags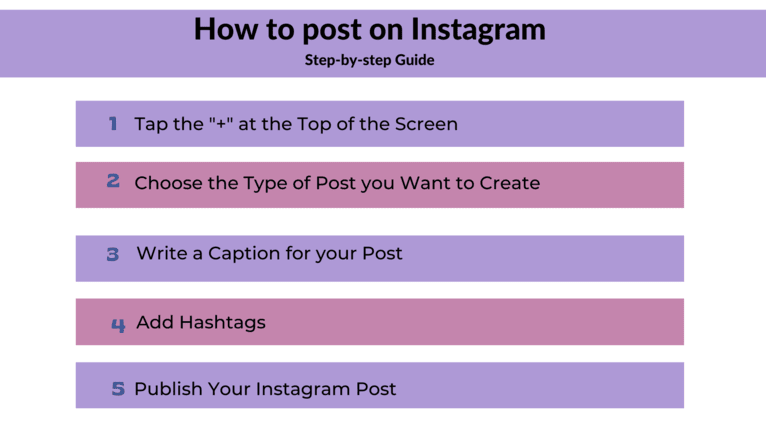 Uploading photos is easy. You can upload a photo/video from your camera roll or your phone's library and select the content you want to share (photo and video). You can also create Instagram reels, an Instagram story, a story highlight, or start a highlight.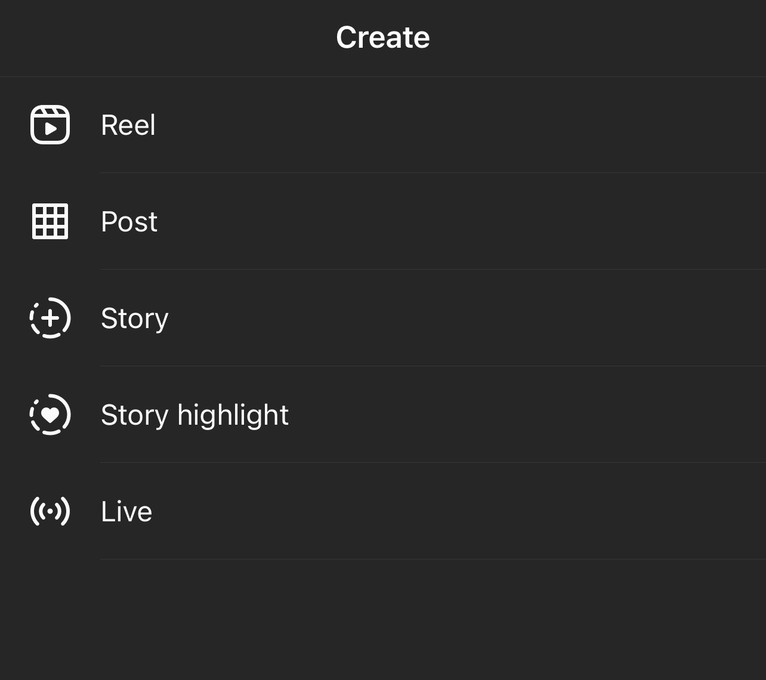 Tap the text field and write the caption for your post.
For a post (a photo or video), you can add music, edit your content, add filters or effects, tag people or brands, and even your location tag before tapping Share. Your post is now ready to share.
How to post to Instagram from your computer or laptop
With just a few clicks, you can post on Instagram from a computer (desktop or laptop), similar to how you post on the Instagram app on mobile devices. The Instagram web version is user-friendly and ideal for those working in digital marketing agencies.
Let's assume you work as a social media marketer and want to post to Instagram from your computer, especially for scheduling Instagram posts.
If this is the case, you can do it through specific apps and tools: scheduling tools, developer tools (Google Chrome - Windows, Safari/Google Chrome - Mac), native options (Instagram Website Desktop, Facebook Creator Studio), or third-party tools.
Knowing when it is the best time to post comes in handy when using scheduling your IG posts. Scheduling Instagram posts is recommended for your overall brand marketing strategy. Instagram scheduler apps encourage you to prepare your IG posts in advance and improve your Instagram content quality.
By scheduling your Instagram posts, you're motivated to create a plan to post, and it encourages you to be creative.
Open Instagram's website in your browser and log in.
Tap the "+" symbol
Click select from the computer or drag and drop images or videos into the pop-up window
The selected photo or video will now appear in the pop-up window. You can use the magnifying glass to crop the image
You can choose a filter for your Instagram content, and you can edit it - adjust levels of contrast, brightness, and other specific elements
You can tag other accounts, add your location tag and hashtags and write a caption
Click Share to post to your Instagram Feed - your content is ready to post
References
Instagram, Post a photo on Instagram, https://help.instagram.com/442418472487929
Instagram, Share a post with multiple photos or videos on Instagram, https://help.instagram.com/269314186824048/?helpref=related_articles
Insider, Instagram has a new built-in feature that allows you to post from a computer, https://www.businessinsider.com/guides/tech/how-to-post-on-instagram