How to Save Others Instagram Story
To save others' Instagram stories, you need to use a third-party solution.
Instagram does not offer the option of saving other people's Instagram stories, due to their strict privacy policy.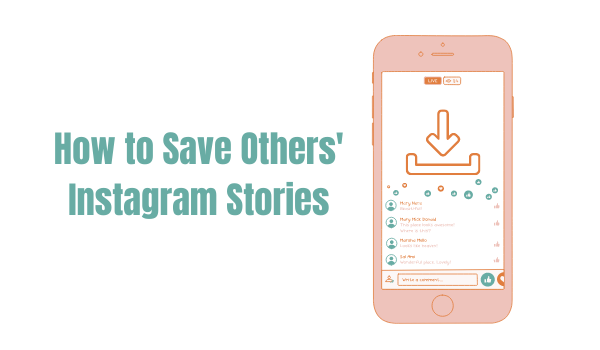 General
Instagram introduced the Story feature in 2016 after Snapchat pioneered it into notoriety.
Today, more than 500 million daily active users enjoy the ephemeral display of visual content, presented in the form of Instagram Stories.
Instagram can become a worm-hole when it comes to Insta stories content. Thus, many people wish to save content that they see in others' stories.
Although saving your own story is relatively simple and quick, Instagram does not offer any help when it comes to breaching other people's accounts' privacy.
It is up to the user to find ways of downloading someone's IG story.
How to Save Others' Instagram Stories
A story can be one out of two things. A picture or a video(including boomerangs).
Saving someone's picture from their Insta story is no big deal. Anybody can take a quick screenshot and have it saved on their phone. The only thing that needs to be addressed when taking a screenshot of an IG story is to make sure you are holding one finger on the screen while taking the shot. This way, you prevent the story from jumping into the next one and you clear the screen from other unnecessary details that show.
Downloading Instagram videos from other's stories takes a little bit more effort.
The quickest way to save someone else's Instagram story is to record your screen while watching the story.
Following these steps, you can quickly capture the fleeting moment of someone's IG story using your smartphone's built-in screen recording feature:
Open Instagram and go to the story you want to save.
Open your screen recorder (make sure you have it enabled) and press record.
Wait until the video ends to stop the screen recorder.
Open your camera roll to find the saved story in your recorded video.
Additionally, you can trim the video in case you have recorded more from your screen than intended.

Another method to save someone's Instagram story is to use a third-party app.
There are numerous third-party apps that offer the story downloader feature alongside other helpful features.
Downloading Instagram stories with these apps requires an Instagram account user login, the Instagram profile of the person's story, and enough space on your device to save the video download.
An alternative to the action of saving the story to your camera is using a repost app that facilitates sharing someone else's story to your own profile without taking away the original story credentials.