Ignacia Antonia
Ignacia Antonia is a Chilean influencer and author that became popular on Tik Tok.
She gained fame rapidly and she is now one of the most influential persons in Chile. Since she started doing Tok Tok, she released three best-selling books, documentations of her life and experiences of her life as a celebrity.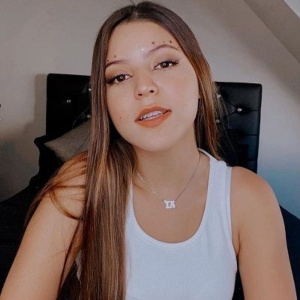 Full name: Ignacia Antonia Hermandez Riquelme

Birthday: 7 September 2001

Birthplace: Santiago, Chile

Occupation: influencer, author, dancer, singer

Social media: Instagram; Tik Tok; Twitter; YouTube

In August 2020, Ignatia had more than 5 million followers on Instagram, 26,000 on Twitter, more than 16 million on Tik Tok, and around 4 million subscribers on YouTube.

Her Tik Tok content is based around music videos, lip sync and lifestyle videos, and short vlogs. Antonia has quickly become one of the most followed creators on the app, and after releasing her books, she opened the third path to showcase her musical talent.
Her three books allowed her fans to discover Antonia in more intimate situations, thoughts, and experiences.
The first book, 'Atrevete a Sonar' (Dare to Dream), is a diary-like format where she documents her experience with fame and thinking about it.
The second book, 'El Sueno Continua' (The Dream Continues), is more intimate because she talks about going through a breakup and what it feels like to travel.
The last book 'Que nadie te quite tus Suenos' (Let no one take your dreams) is about her life now as 18 years old, getting the driver license, and her tour for her music.

External Links: