Instagram Collaboration
Instagram collaboration is a partnership between two parties that have an Instagram account to gain mutual benefits. In a collaborative marketing strategy, two Instagram users can team up to promote each other and increasing their audience/reach or sell something.
General Information
Collaboration on Instagram is a powerful marketing strategy for any brand. Working with influencers or sponsoring fans and personal brands can expand the audience very fast.
It is not mandatory for the collaboration to be between a brand and a person, it can also be between 2 or more influencers, brands, bloggers and so on.
To have a successful Instagram collaboration, it is necessary for the parties to have similar audiences and the content they share, appeal to the market they are targeting. If the content stands out completely and isn't something the audience is familiar with, the collaboration might have a negative impact.
Promote and collaborate with complementary products or services and Instagram accounts that have similar target audiences.
Types of Instagram Collaborations
To grease the wheels of inspiration, on the internet you can find lots of ideas for Instagram collaborations.
Giveaway
It is a limited-time offer when two or more Instagram users promise to give away products or services to one or more lucky winners according to the criteria.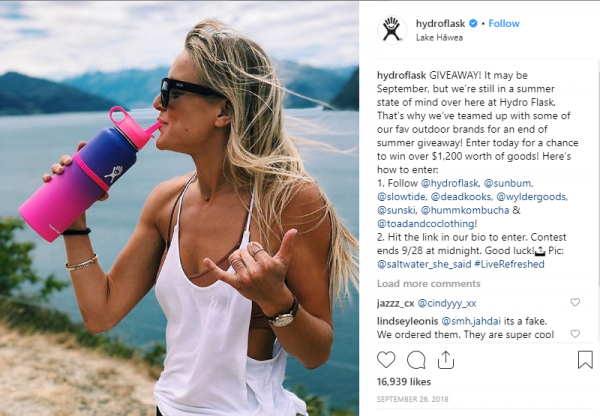 Instagram takeover
It is the process of a user taking over another Instagram account during a temporary period and sharing content with their audience. Is a simple way of cross-promoting content where brands give the possibility to influencers, personal brands, fans, or other brands to share content under their name and using their account. Before an Instagram takeover, the brand should announce who is going to post and when they will be in charge of posting their content.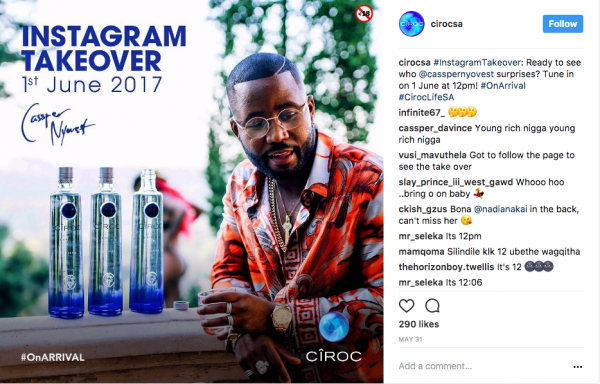 Referrals
They are available by setting up an affiliate program where a brand's partners can promote its products and earn a commission for each referral. Take the example below where the fitness instructor Jessica Olie recommends Gymshark's products mentioning them and using an affiliate link in her Instagram stories.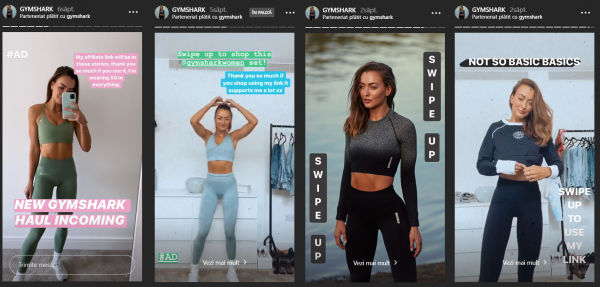 Product shootout
It is a simple collaboration technique where the partner can shoutout your products through an Instagram post in exchange for either payment or a shoutout in return. There are lots of pages that reposts your content if you "shoot out" to them.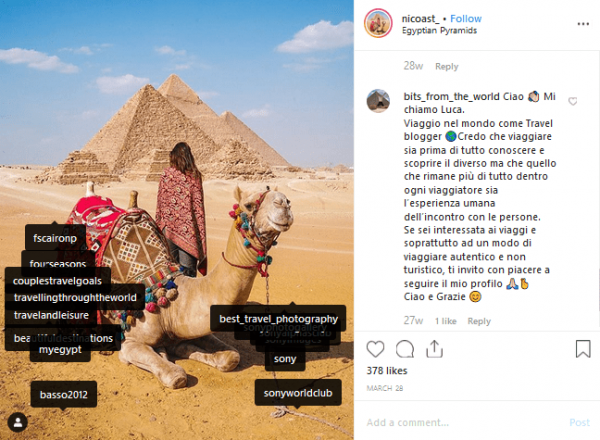 Instagram is a powerful social media account on certain markets and collaboration can spike sales, engagement and social visibility. Fashion brands, travel accounts, photography accounts can have high benefits if they include Instagram collaborations in their social media strategy. It is easy to implement and fast to get high results.