Instagram Reels
Instagram Reels are short, creative videos that aim to entertain and connect users on the platform.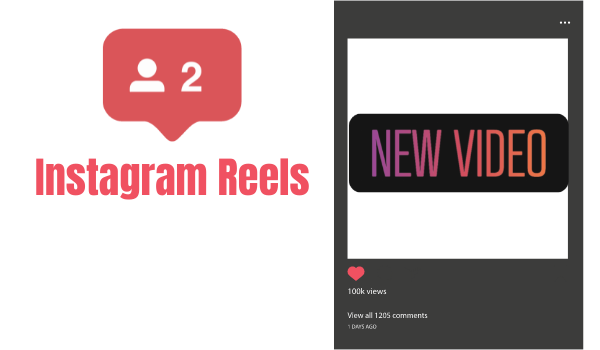 General
Instagram reels were first introduced on August 5th, 2020, and were 15 seconds long.
In an effort to compete with TikTok's video frenzy, Instagram is pushing video sharing to the next level.
In addition to the introduction of new creative tools, the platform added reels to the Explore feed. This way, creators can be discovered by a wider audience. This option is only available for public accounts.
The Instagram reels algorithm is pretty straight-foward. It prioritizes not only user activity, reel quality, and popularity but also information about the creator and how other users have interacted with them.

The multi-clip video fusion can be garnished with visual effects, cool transitions, or trending audios.
This way, users can re-make popular reels and use viral audio in their own reels.
With the rise of video content, social media active brands started using Instagram reels for business. It is a fun, engaging way for companies to connect with their audience while promoting their brand.
Companies can create educational content, raising awareness about their products/services. They can also showcase their products, share behind-the-scenes content, or even announce sales and special offers.
Since 2021, users can choose the length of their reels to be 15, 30, or 60 seconds long.
How to create Instagram Reels
Creating an Instagram reel is simple and easy, following these simple steps:
From your Instagram home screen tap on the + icon and choose Reel.
From your Instagram profile page tap on the + icon and choose Reel.
If you want to create a reel using an audio or visual effect from a reel you see on your feed or explore page, just tap on the effect or audio and select use.

Any of these paths will open the Reels tab where you can add text, AR effects, adjust the speed of the videos or use the time and countdown function to record your clips hands-free.

Recently Instagram introduced the Remix feature which allows users to record their video next to someone else's. This feature is Instagram's version of TikTok's duet or stitch.

The Instagram reels feature allows users to creatively express themselves and bring their ideas to life on the social media platform.
References:
https://about.instagram.com/blog/announcements/introducing-instagram-reels-announcement