Is Instagram Banned in China
Yes, Instagram is banned in China.
Alongside many of the biggest social media networks and social apps like Facebook, WhatsApp, Reddit, Youtube, Twitch, Tumblr, Imgur, Quora, and many many others, Instagram is also blocked by the Chinese Internet censorship policy.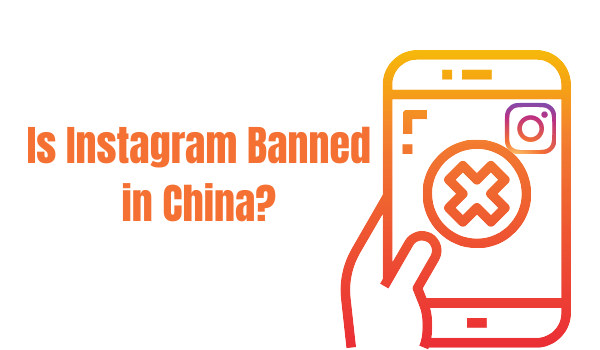 The Instagram ban in China
It was called "The Great Firewall of China" and it started in 2009, following the July riots in Xinjiang, the People's Republic of China (PRC) banned websites like Facebook, Google, and Twitter.
In September 2014 news has surfaced that China blocked Instagram. BBC news made headlines with its article "Instagram appears blocked in China".
Due to heavy pro-democracy protests in Hong Kong, China blocks access to Instagram in an attempt to manage social networking communications between users in China.
Between 2009 and 2021, the Chinese government has regulated its internet access by completely or partially blocking a great number of websites and apps in mainland China.
How to access Instagram in China
With over one billion active users worldwide, Instagram is still one of the most popular messaging apps in China.
Despite the fact that the PRC blocks websites and IP addresses, analyzing and filtering URLs, with a little bit of tact, people can still use Instagram while on the mainland.
Normally, when a user tries to access Instagram via the website, the browser would display the message: "Not connected to the internet".
Downloading the app through App Store or Google Play is also an impossible mission.
During the years, many expats, travelers, or people who lived in China shared their travel tips on how to deal with website blocking and internet censorship.
The simplest way to make Instagram accessible in China on mobile phones is by installing a VPN.
Ideally, the user should purchase the VPN before arriving in China, install it on their smartphone, download the Instagram app (if not already downloaded), sign in, and connect.
Because are many options out there when it comes to choosing VPNs for China, accessing Instagram or other blocked websites is not impossible at all.

References:
https://en.wikipedia.org/wiki/List_of_websites_blocked_in_mainland_China