Is Pinterest Owned by Facebook
No, Pinterest is not owned by Facebook.
Pinterest is a publicly-traded company. Co-founder and CEO Ben Silbermann is the largest individual Pinterest shareholder, owning 7.89% of the company.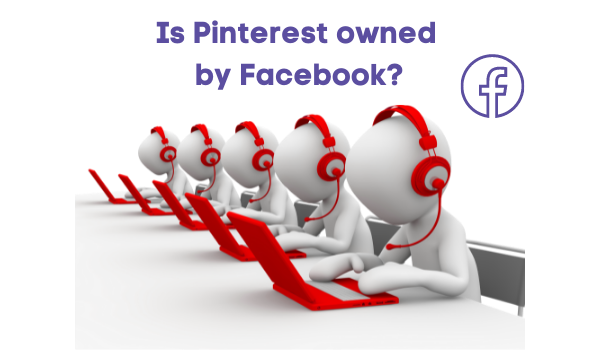 General
Pinterest was launched in January 2010.
The visionary project is the product of Ben Silbermann (CEO), Evan Sharp (chief design and creative officer), and Paul Sciarra (entrepreneur).
Pinterest started from the idea of having an internet collection board where people could gather and share visual representations of their goals and plans.
Today, Pinterest has 478 million monthly active users, and its goal is to inspire people to create.
In addition to being one of the most used social media platforms to date, Pinterest is also used for personal and company marketing. For example, the promoted pin feature is a great strategy to redirect users to business external links.
Pinterest Ownership
Pinterest's social networking potential and visual search power sky-rocketed CEO Ben Silbermann into the world of billionaire entrepreneurs.
Silbermann has been portrayed by "The Guardian" as the modest genius who lives in San Francisco and works in Silicon Valley and also happens to be a billionaire.
When Facebook announced its plans to acquire Instagram, people have speculated that Mark Zuckerberg would want to buy Pinterest too.
Instead, Facebook Inc. did not offer to buy Pinterest, Microsoft did.
Despite the $51 billion offer, Ben Silbermann still owns Pinterest (50.83M shares) and has declared no intention of selling it any time soon.

No matter the domain or type of business, Pinterest continues to be a strong way of creating brand awareness through photo and video sharing.
The visual discovery tool is one of the best and biggest visual internet collections out there.
References:
https://www.businessinsider.com/ben-silbermann-net-worth-pinterest-billionaire-family-2019-10#ben-silbermann-is-a-37-year-old-self-made-billionaire-1