Is Snapchat Safe
Snapchat is not safe, especially for kids.
Is almost impossible to monitor Snapchat since all the "snaps" disappear after 24 hours.
Regarding overall internet safety for adult 18+ users, Snapchat is end-to-end encrypted only for photo sharing between users. Other types of messages are not protected by the same system.
Therefore it is hard to say how the information that does land on the Snapchat servers is stored and used by the company.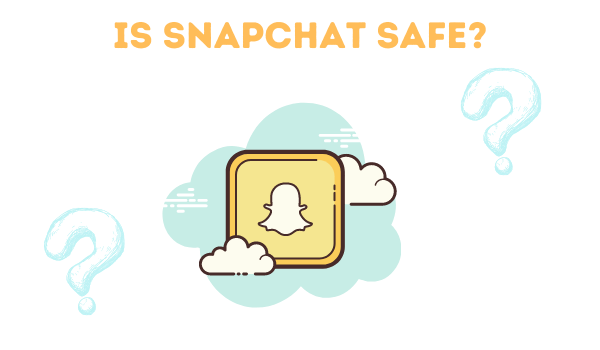 General
With 293 million users to date, Snapchat is a popular American messaging app that connects users via text, photo, and video sharing.
One of the most used Snapchat features is the app's filters and lenses. Users are encouraged to browse through the multitude of Snapchat filters or create their own.
Besides private or group chats that keep the users connected, the app is well-known for its Snapchat stories that disappear after 24 hours from publishing.
Snapchat is amongst the most used social media platforms by teens and pre-teens.
Its interactive, customizable content keeps users engaged and amused.
Is Snapchat Safe
Snapchat is not safe unless you make it safe.
Snapchat for kids (SnapKidz) is a feature that was implemented for users under 13, deliberately designed so that children can not share content with anyone.
But parental monitoring should not stop after the age of 13 especially with so many dangers that social media can bring.
For concerned parents that wonder "Is Snapchat safe for kids?", parental control, screen time, and basic safety tips have to be brought into the discussion.
The most important thing that needs to be set up is the privacy mode.
Here are the privacy settings that can be changed:
Who can see your snap stories.
Who can send you notifications.
Who can contact you via text, snaps, calls.
Who can see you in Quick add.
Who can see the user's location via Snap Map.
When starting out a new account, most privacy settings are public.
To keep you and your children safe on Snapchat, these settings can be changed to "just friends".
Unfortunately, this does not promise you online safety nor does it keep you away from inappropriate content.
Snapchat users are not safe from being victims of content-stealing either. Even though their content disappears after 24 hours, nothing can protect their content from scree-captures.
In conclusion, Snapchat does not keep your family safe unless you keep it.
References:
https://support.snapchat.com/en-GB/article/privacy-settings2
https://www.snap.com/en-US/safety/safety-center#tips-for-staying-safe