Is TikTok Safe for Kids?
Is TikTok Safe for Kids?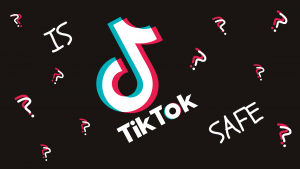 As a creative, social outlet, kids and teens are attracted to the platform like bees to honey. Kids can hang around with their friends, dance, lip-sing, and post videos of themselves on TikTok. What a great way to have fun, right? But is it a safe space for them? Let`s face it: there is a dark side to any social platform that has this much engagement. Kids can be exposed to inappropriate language and behavior. There is a possibility that your kid can chat with anyone, including random strangers that can target them. The nature of the platform can cause anxiety and depression. The pressure to create perfect content tied with the feedback received from other users may cause anxiety and lack of confidence. Some challenges might be dangerous for kids. Users can become victims of cyberbullying.
https://media.giphy.com/media/XGhGacEaO9PQ1Kgck3/giphy.gif
How does TikTok work?
TikTok is a video-sharing platform where users can watch, create, and share content. It provides a creative, addictive space where people can interact with each other via video-based content, reactions, comments, replies, duet videos, challenges, and trends. Once you have your account set up, you can either search for popular categories, creators or find people via your friend's contact list. You can start creating videos or just follow other content creators. The app will start suggesting content based on your interests, likes, and follows.
TikTok age limit and restrictions
TikTok users under 18 will have their accounts set to private-by-default, which means only someone who the user approves as a follower can view their videos. According to TikTok's terms and conditions, the minimum age for a user is 13. But, the app doesn`t use age verification tools. Also, there are a lot of TikTok users under 13. Now, the app does have a section for kids under 13 that includes additional safety and privacy features but this section is only available in the US. Usually, kids want to bypass these age restrictions and add fake birth dates to their accounts so it`s important for adults to step in. To help with these issues, the platform went to create a youtube video series called "You are in control", promoting privacy, safety, and positive vibes.
https://www.youtube.com/watch?v=AR8X7GpsZ90&t=16s
TikTok's Parental Controls
Here is a list of what parents can do for additional safe use of the app:

• make sure the child`s account is set to private
• set up Family Pairing (previously Family Safety Mode)
• turn on the 'Digital Wellbeing' app setting
• monitor screen time by using Screen Time Management
• teach your child to stay safe online
•check it out by yourself

References: https://kidmatterscounseling.com/blog/5-things-parents-need-to-know-about-tik-tok/?fbclid=IwAR0_mH0MZ0P0i5gAyD6SRv5iZAwCtrkP_HoaeeXwPf6KmE-Yg7dUoa33RXY
https://www.commonsensemedia.org/blog/parents-ultimate-guide-to-tiktok?fbclid=IwAR0Z1P2dFr8dcFiCUbXtdZgNhfUC2ss08ofz6nBUWlMNdMs-pzCBXGASHK8#How%20safe%20is%20TikTok
https://www.parents.com/kids/safety/internet/is-tiktok-safe-for-kids/?fbclid=IwAR25lv3RWWT7j4txlyJfQwAQUaYQjbM7BHOj3xAl6CxYrvf5ExtHrYifCHk