Is WhatsApp Social Media
Yes, Whatsapp can be considered social media.
Since Whatsapp was built for conversations, it cheks one of the primary qualities of social media, which is social networking.
General Information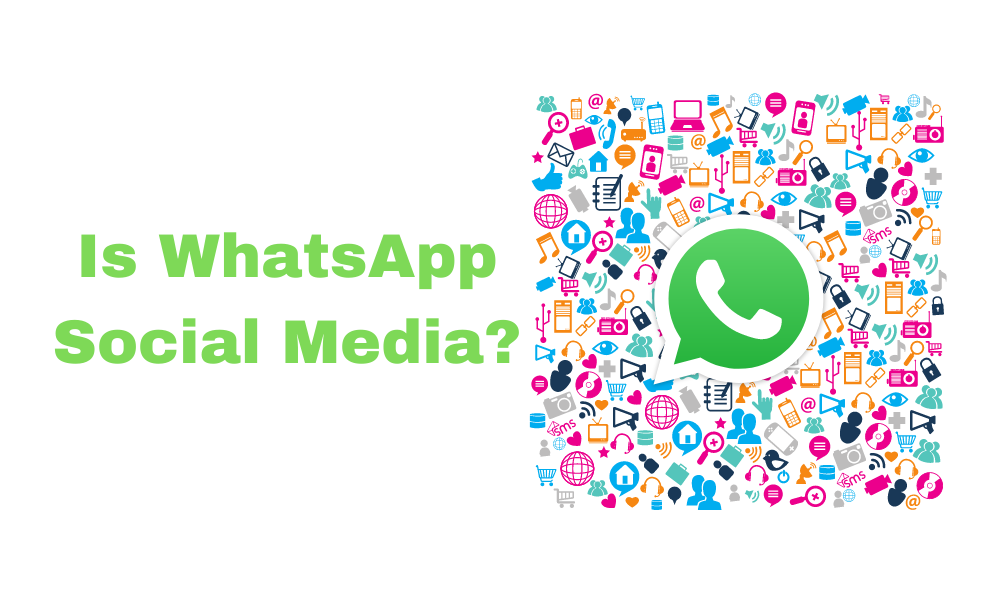 Most users use Whatsapp for private conversations through texting, voice, video call, share images, documents, user locations, and other content.
Besides private conversations, there is always the option of using the app in a more public setting like group chats.
Users can access the app from their smartphones or their desktop computers.
There are many features that can include the app in the social media platform gang.
Like most social media platforms, Whatsapp is based on the user's identity- the user has a personalized profile with a profile picture and a status option; it thrives on sharing information through conversations like messaging and calls; while offering users the opportunity to create communities around discussion topics.
Whatsapp was launched in 2009 when the world was introduced to smartphone apps and push notifications. It quickly earned popularity as a free alternative to global instant messaging (IM).
After years of investor revenue, the mobile messaging app was barely floating in profit terms. Surprisingly, in 2014, Facebook bought Whatsapp for $19 billion in cash and stock.
In exchange, WhatsApp has been sharing data with Facebook.
Today Whatsapp has more than 2 billion users worldwide.
Since February 24, 2017, a new Whatsapp feature allows users to share "stories" on their profiles.
In addition to this, in January 2018, Whatsapp steps up its game in digital marketing by launching another end-to-end encrypted app specially designed for businesses.
Whatsapp Business is a subscription-free platform that helps businesses connect and communicate with their customers.

References: https://en.wikipedia.org/wiki/WhatsApp