Jenna Marbles
Jenna Marbles on her real name Jenna Nicole Mourey is a former American Youtuber and comedian.
Jenna was one of the most popular faces on YouTube until she quit in June 2020.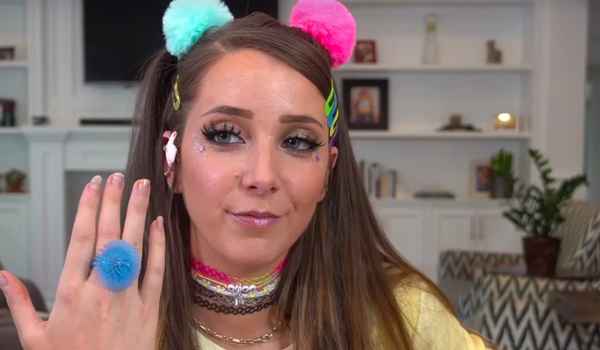 Full Name:
Jenna Nicole Mourey

Occupation:
YouTuber, comedian

Age:
35

Date of Birth:
September 16, 1986

Place of Birth:
Rochester, New York, United States

Years active:
2010-2020

Social media accounts:

Born and raised in Rochester, New York, Jenna moved to study Psychology at Suffolk University and got a Masters degree in Sports Psychology at Boston University.
Living in Cambridge, Massachusetts, she had many jobs as a bartender, go-go-dancer, and blogger.

Jenna Nicole's first Youtube video is a short story about the love life between her dog Marbles and his stuffed lion toy. The video titled "Charles Franklin Marbles is a Sad Sad Man" was uploaded in February 2010.
Shortly after, Jenna went viral on YouTube with her "How to Trick People into Thinking You're Good Looking" video which hit 5.3 million views in the first week.
Jenna decided to change her YouTube name from Jenna Mourey to Jenna Marbles (her dog) in order to protect her mother`s name from showing up on Google searches.

YouTube star Jenna is mostly known for her funny make-up videos, dog content and trending YouTube challenges.
In 2015 Jenna was the first Youtube star to have her body appear as a wax figure at Madame Tussauds, New York.

The YouTube personality grew a follower count of over 20 million people from 2010 until 2020 when she posted an apology video in which she announced that she will temporarily or permanently quit YouTube.
Jenna stated that she had put on private most of her older content because she realized that she had made a lot of past mistakes and hurt a lot of people. She then continued to address a past racist video on Niky Minaj from 2011, an offensive satire rap song about Asian people, and a video about slut-shaming. With this last video, Jenna Marbles quits YouTube and closes all her social media accounts.
The apology video has since been deleted from Jenna's channel, but it can still be found on the internet, re-uploaded by other accounts.

In April 2021 fans found out from a Twitch video of Julien Solomita that he and former YouTube star Jenna Marbles have got engaged, after a 10-year relationship.
External Links

https://www.vulture.com/2021/04/youtubes-jenna-marbles-and-julien-solomita-are-engaged.html