Jonna Jinton
Jonna Jinton is a Swedish artist, singer, painter, photographer, and Youtuber.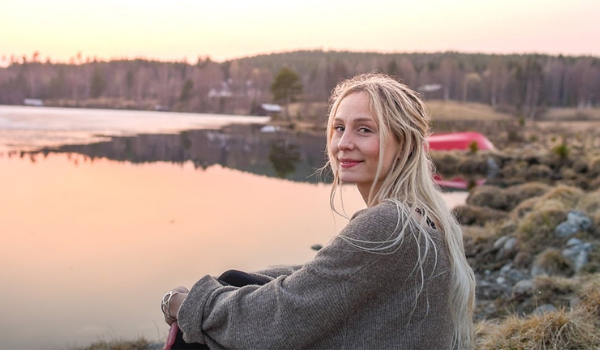 First Appearance:
2011
Grundtjärn, Sweden
Occupation(s):
Artist, Youtuber

Years active:
2011–present

Social media accounts

Jonna Jinton was born on the 29th of June, 1989, in Gothenburg, Sweden.

The big city life she grew up in did not resonate with Jonna, so she decided to move closer to nature.
In 2010 the blonde artist quit her studies and left her hometown Gothenburg for a simpler life in the countryside, in the Northern part of Sweeden.

Jonna chose to move to the place where her mother was born, and the place that has been home to 12 generations of her ancestors - a tiny village called Grundtjärn.
The tiny village had only 10 inhabitants by the time Jonna moved in.
Jinton found a way to strive despite not having a job or money at the beginning. She followed her dream and started creating art through her photography, filming, and writing.

Jonna started a blog in order to share moments of her new life and where she could express her love for nature.
After surviving the first long winter in the small cold northern Sweedish village, Jenna's art grew wings that started to spread across the internet.
Her audience could follow her express her soul through photography, paintings, rock balancing, singing, filming, or creating nature-inspired jewelry.
Jonna Jinton's Youtube channel started growing significantly in 2018, making her an international Youtuber with her very own special niche.
Her Youtube channel intro video currently has over 11 million views.

Jonna Jinton's everyday life vlogs are out of the ordinary. The blonde content creator uploads videos that tackle life in raw nature, old building renovations, traditional Swedish interior design, flora, and fauna wonders.

The Northern light artist met her husband online in 2015 and got married in 2019 in a spectacular setting placed on their new property.
Jonna and Johan bought an old massive property next to her original small village house and moved there with their dog and two cats.

Currently, Jonna Jinton has 3.9 million subscribers on Youtube and 981k followers on Instagram.
Jonna and her husband make a living from Youtube, hand-made jewelry, photo prints, and other social media endeavors.