JoshDub
JoshDub is a popular content creator, gamer, YouTuber, and social media personality. He's widely known for his content based on virtual reality video games, like Minecraft VR. Likewise, Blade and Sorcery.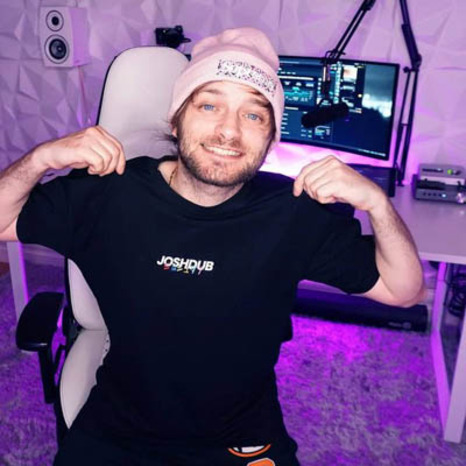 Full name: Josh Wanders

Birthday: October 11, 1990

Birthplace: Adelaide, Australia

Nationality: Australian

Occupation: Content creator, Social Media Personality, YouTuber, Gamer.

JoshDub is known for his fun collabs with other well-known YouTubers, like Mully, ReeKid, Your Narrator, EddieVR, and JuicyFruitSnacks.
His skits, His click, and His Management have made him one of the certified YouTubers admired for their gaming and entertaining abilities.
He launched his YouTube channel in 2013. Before uploading on his YouTube channel, he worked in a factory in South Australia. In 2016 he published a preview of the VR game Accounting.
He is active on all his social media platforms, where he has gained a large number of followers.
Social media profiles:

External Links: