Julien Solomita
Julien Solomita (ex-The Fighting Solo) is an American YouTube vlogger. Julien is a content creator on YouTube with a channel self-titled who also used to post on the Vine app.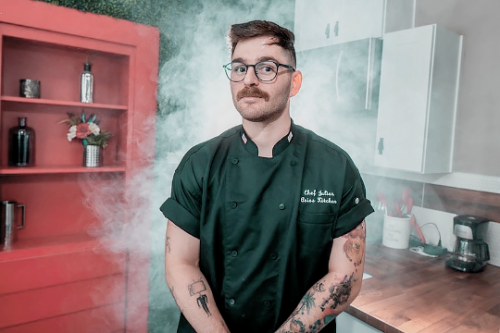 Name Julien Noah Solomita

Birthday: April 17, 1992

Careers: Bartender (formerly), YouTube Entertainer, Vlogger(current)

Residence: Sherman Oaks, California, USA (current)

Subscribers: 2.51 Million ( as of September 25, 2020)

Social media accounts: YouTube Twitter Instagram

Julien Solomita has over 2.5 million subscribers on his channels and is well known for his cooking videos.

Julien started dating another YouTuber (Jenna Marbles), and in 2014 they started a podcast. They live in LA with their pets. Their passion and love for animals made them rescue four dogs.
Solomita is also the co-owner of a company named Waffscle, and they have YouTube channels where they post a series of videos called "Last minute trips."

Julien is documenting his daily life in his regular vlogs and spends time with Jenna, animals, and his friends.

Now he is currently uploading three times per week, and his projects usually keep him busy. He also still podcasts with Jenna once a week and has a Twitch channel where he plays games with his fans and even with Jenna.
External Links:
https://jenna-marbles.fandom.com/wiki/Julien_Solomita