Kardashian sisters
The Kardashian sisters - Kim, Kourtney, Khloé, Kendall, and Kylie - have dominated pop culture for over a decade. Keeping Up with the Kardashians Their reality TV show, premiered in 2007 and became a sensation, catapulting the family to fame and fortune.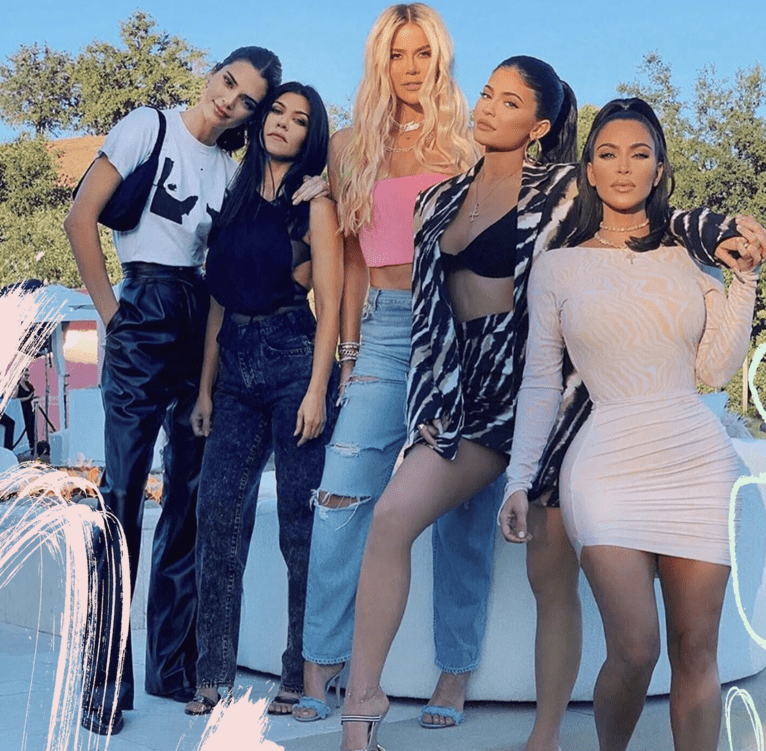 Kim Kardashian is perhaps the most well-known of the sisters. She gained notoriety in the early 2000s for her friendship with Paris Hilton and her leaked sex tape with then-boyfriend Ray J. Since then, she has built an empire around her personal brand, with multiple businesses, including KKW Beauty, Skims, and fragrance lines. She has also become a social justice advocate, using her platform to bring attention to issues such as prison reform.
Kylie Jenner, the youngest sister, has built a massive business empire around her cosmetics brand, Kylie Cosmetics. She was named the world's youngest self-made billionaire by Forbes in 2019, though this title has been controversial. Kylie is also a mother to daughter Stormi, whom she shares with ex-partner Travis Scott.
Kendall Jenner, the only sister who is primarily known for her modeling career, has walked the runway for high-fashion brands such as Chanel, Balmain, and Versace. She is also an advocate for mental health and frequently speaks out about the importance of taking care of one's emotional well-being.
Kourtney Kardashian, the eldest sister, is known for her bohemian style and being the "mom" of the group. She has three children with ex-partner Scott Disick and is often seen advocating for healthy living and natural wellness. She also runs her own lifestyle website, Poosh, where she shares tips and advice on everything from fashion to beauty to parenting.
Khloé Kardashian has been open about her struggles with body image and has become a fitness enthusiast, frequently sharing her workout routines on social media. She has also launched her own clothing line, Good American, which promotes body positivity and inclusivity. Khloé is also a mother to daughter True, whom she shares with ex-partner Tristan Thompson.
Together, the Kardashian sisters have built a media empire with numerous business ventures and millions of social media followers. They have been criticized for promoting unrealistic beauty standards and for their seemingly shallow lifestyles, but they have also been praised for their entrepreneurship and philanthropic efforts.
Whether you're a fan or not, it's clear that the Kardashian sisters are here to stay. They have transformed themselves from a wealthy family with a reality TV show into a powerful brand with an enormous following. Like or dislike them, it's hard to deny the impact the Kardashian sisters have had on popular culture.