Kelee Ringo
Kelee Ringo is a highly regarded American football player who played college football for the University of Georgia.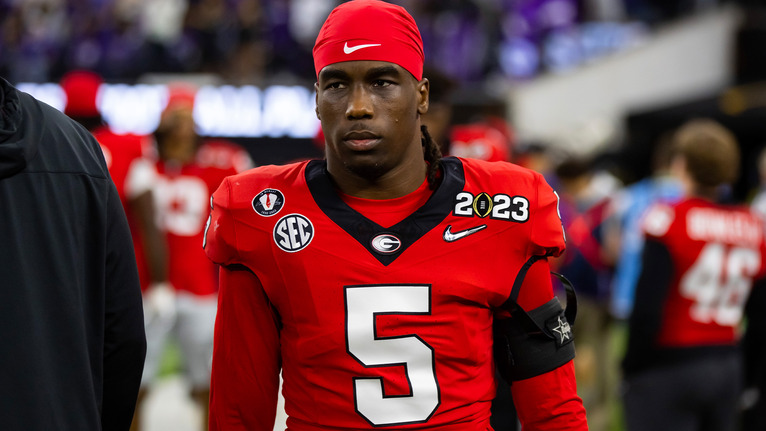 Full name: Kelee Jahare-Hale Ringo

Birthday: June 27, 2002

Birthplace: Tacoma, Washington - USA

Nationality: American

Occupation: Football player

Kelee Ringo was a standout high school football player at Saguaro High School in Scottsdale, Arizona. He was considered among the top high school cornerbacks in the nation and received numerous accolades and awards for his performance.
Ringo committed to the University of Georgia and played college football as a cornerback for the Georgia Bulldogs. In 2020, he joined the team as a freshman. Due to his impressive athleticism and skills, he was expected to impact the Bulldogs' defense significantly.
During his college career, Kelee Ringo had to deal with injuries; he suffered a shoulder injury that sidelined him for part of his freshman season.
Given his talent and potential, Ringo was seen as a promising prospect for the National Football League (NFL). However, his NFL journey would depend on his performance at the college level and his ability to overcome any injury setbacks.

Social media profiles:
External Links:
https://www.nfl.com/prospects/kelee-ringo/32005249-4e50-4723-3a49-9257661a7422